Effective Inbound Marketing is proud to announce that we're now partnering with brands and agencies from Russia looking to expand their reach beyond the biggest country in the world.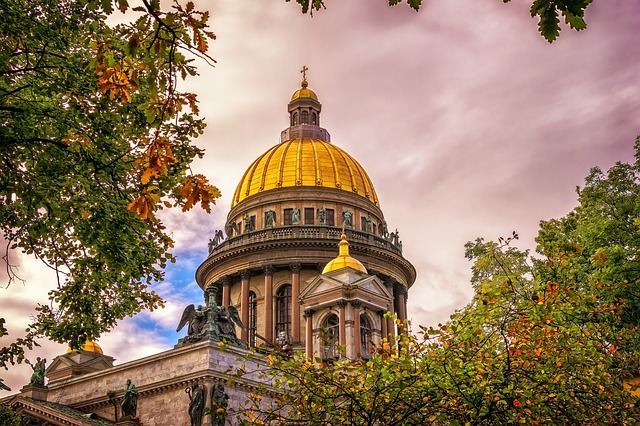 With our relationship with over a thousand brands and media outlets within the US and Europe, we're rightly positioned to take your brand to the global stage.
With the right partner on your right-hand, now is the right time to shine and take the spotlight.
WHY US?
Effective Inbound Marketing has been established as one of the most effective digital marketing agencies with reach in several industries and presence and mentions in some of the biggest media outlets on the Internet. When digital marketing is the question, Effective Inbound Marketing is the answer.
We've worked with 100s of brands in Russia, and have helped our clients within the country create more exposure and drive traffic and revenue through our power-packed digital marketing package.
By taking advantage of our services, you can reach thousands of potential customers through your website and social media channels, get them familiar with your brand and convert them into paying customers. Some of our services that will benefit your business are listed below:
Without links, your Russian website would remain unnoticed and drive little to no traffic outside of your home country of Russia. Having acknowledged that your business now has the capacity to reach new western markets, you need to demonstrate to Google that your website is well-recognized and endorsed around the globe as well.
The solution to that is high-quality links that are earned in accordance to set guidelines. These links must come from authority websites. And not only should you earn links from authority websites, but they must be from pages that have earned enough respect from Google. Pages like these would usually feature high-quality content backed with data and research.
This is an area Effective Inbound Marketing specializes in. Earning high-quality links to a Russian website with the aim of taking it global should be done with proper planning and strategy in place.
Work with us and let us help you develop a fool-proof link building campaign to help take your Russian business global.
Below are some of our go-to strategies for link earning:
Digital PR
Guest Blogging
Outreach
Content Marketing
Content is king, and this is true. A website will remain poorly represented without proper content to keep its readers informed. With this understanding, we will help you come up with high-quality content, your competitors will wish they were you.
Our content strategy is born out of several years of practice, and of course a deep love for our dear clients. To help your business break out of Russia, we go through several stages of content development.
These stages are usually in the following:
Market research – deep understanding of your target market
Identifying needs
Solutions
Content Ideas
Keyword research
Development
Your revision and approval
Every business leader represents their company and serves as the face of the brand. This is why establishing thought-leadership for company heads is a must.
Given that your brand is launching from Russia into the global market, the necessary approach would be to introduce your executive to the global market by building thought-leadership.
Under our thought-leadership campaign, we follow the underlisted approach to ensure our clients are getting the best results from our campaign.
Identify the strengths of the executive
Identify authority publications that accept authors
Build-up leadership-style content for the executive
Market those content to hand-picked publications using executives character
Wrap
Our luxury marketing bundle is designed for businesses in the high-end market. These are businesses that sell high-ticket products or offer services to an exclusive clientele. Selling to high-end consumers abroad from Russia doesn't have to crush your soul, nor your budget
We understand that businesses that target consumers in the high-end markets have the need for more strategic and brand-focused marketing needs.
Our goal with our luxury marketing bundle is to take the stress of the planning and strategizing of your marketing campaign off your mind. Designed to be carried out over a period of 3 months, our luxury marketing campaign will launch your business into the western market through the following programs:
A Press Release about your company and product or service
One-year Content Calendar for your website (Incl. Keyword Research, Word Count Recommendation, and keyword density. We will recommend tools to assist with Google's LSI recommendation.
Website Content Strategy with Optional Competitor Analysis
Placement in 2 premium publications: (such as FoxNews! Business Insider, Entrepreneur, Forbes, and more.)
Assistance with the first month of blog articles
A strong reputation will command respect for your brand, home and abroad. Before taking your business to the rest of the world, it's ideal that you conduct a health assessment of your brand's reputation.
This should not leave any front-facing member of your business' executive behind. Designed to change negative narrative in search and in the major publications into a positive one, our online reputation campaign will do the following for your brand:
Assessment of your brand to identify damaging reports/statements
Launching a plan of attack that we can implement right away
Identifying positive celebratory positive events about your person or brand
Magnifying the significance of these positives and making them acceptable to the media
Report
If you're interested in using any of our services please get in touch with us using the form below: