The success of platforms like YouTube, Snapchat, Instagram and other digital and social media channels that allow recording or publishing of videos prove that global audiences love videos. In this highly-competitive landscape, businesses cannot afford to have marketing campaigns that fail to provide the right message, create the desired impact and deliver marketing content in a form that evokes emotions in the audiences.
93% of companies that use video content report an increase in their users' understanding of their products and services. Videos have become a brilliant medium for digital marketers to create an impact.
Find out how you can design a new digital marketing campaign.
What is an Explainer Video?
Explainer videos are short videos that enable diverse businesses to introduce their brand, explain what they do, about their product or services, and how they can empower their customers effectively. Companies around the world often use explainer videos to kick off their new business offerings, explain how to use a product, or deliver a particular message to the customers about the company.
Tech-based companies often use the different types of explainer videos to show their customers how a product works. Companies that are in practice of making explainer videos, whenever required, receive fewer customer queries and enjoy the improved understanding of their product within the market. They also provide a more creative space for the companies to portray a more fun and relatable side of their brand.
Often explainer videos last between 30 to 60 seconds, depending on the type of product and the platform where the video will be shared.
However, explainer videos are the perfect way out to provide your customers with extensive information that might be difficult to explain or may make it tough to maintain the attention of the audiences without the visual support of animation.
Why do you need to include video into your marketing campaign?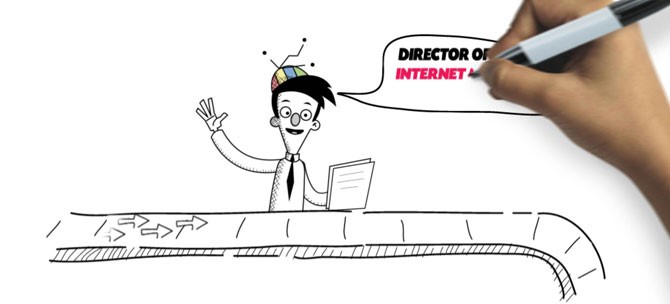 Globally, more and more people prefer to consume content in the form of videos. They have become the ideal way for marketers and brands to tell their stories in a direct, entertaining and yet simple way to their community. This is often the reason why companies are turning to animated explainer videos makes to build a video that helps them effectively spread the word among the right audience.
In this digital age, marketers understand that to increase the effectiveness of their marketing campaign, it needs to be extensive and inclusive of all customer touchpoints. You need to make sure the market campaign provides a valuable and seamless experience on all digital platforms to ensure every individual that interacts with the brand takes back the same quality of experience and message.
As people prefer to consume information in video form over any other type of material, it makes perfect sense to structure your message with animation and aesthetics that speak to your audience. The power of videos is far-reaching, let's check out more reasons why you should include them into your marketing campaign:
1. An explainer video boosts your ROI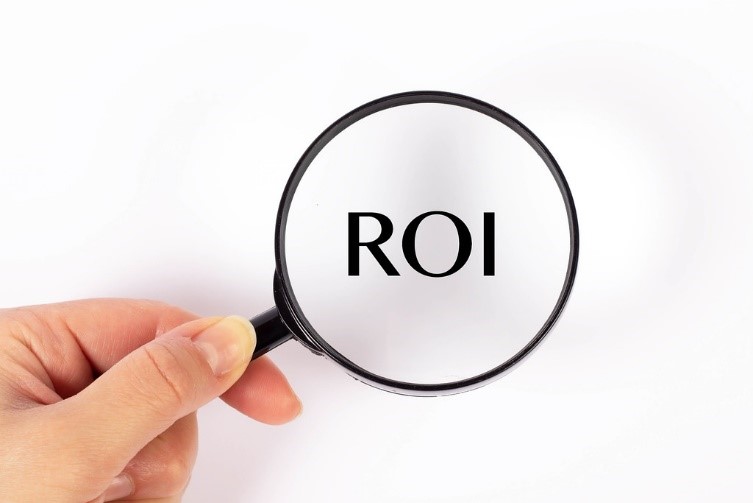 83% of digital marketers experienced that videos result in positive ROI. If you have the right marketing strategy in place and you can ensure as many potential customers view your video as possible, it will pay off your investment, big time.
Moreover, explainer video makers are continually improving and becoming more affordable with time. Creating more opportunities for businesses with a limited budget to invest in video content as part of their marketing campaign and try to reach their audience. Being able to create a stronger bond with your audience allows businesses to increase their loyalty. A great video will deliver the impact and it will be remembered, leading the people to actually make a purchase.
One of the best things about video content is that they don't have to be perfect to provide results. It is the content that truly matters. As long as you have an impactful message that speaks to your audience, it will be high-yielding.
2. An explainer video makes your brand more relatable
We live in a socially aware world, where the values of a brand and their take on social responsibility end up having a significant impact on how people perceive the brand and whether they want to be associated with it. We all remember the Kendal Jenner's Pepsi ad and all the controversy and backlash it received for not being sensitive towards the "Black Lives Matter' movement. It is just a single example of how the fantastic reach of videos can go very wrong if you are not conscious and mindful of the social and political impact your message and aesthetics will have on the global audiences.
If you want to run a successful global brand that is relatable and speak the language that appeals to their target market, your video will often surprise you with the kind of result and impact it delivers on your audience. To make your audience find you relatable and anticipate using your product or services through your video depends on how well you understand your audience and what motivates and incentivizes them.
3. An explainer video improves your visibility
Yes, creating a video and sharing it on different digital channels increase your potential viewers. However, explicitly using videos within your website and blogs improves your brand visibility on search engine results. Since Google owns YouTube, one of the biggest video platforms, it makes sense for the tech giant to positively impact webpages with video embedded.
Hence, when you use videos on your website or any other digital platform, make sure you optimize them with exciting and relevant titles and descriptions to further increase its visibility.
An explainer video better facilitates mobile users.
Smartphones and tablets contribute 43% of online video viewing. With an increasing number of content consumers turning to smartphones and the growing number of smartphone users, it is evident that businesses need to be mindful of the needs of mobile users.
The mindset of people consuming digital content on desktop and mobile phones is different. As smartphones are more about visual experience and value, creating more video content make smartphone users feel a stronger sense of personal connection with the brand than the desktop viewer. This means brands need to be more sensitive towards what emotions their video evokes in the viewers.
4. An explainer video helps to get your message to the audience effectively
Our target audience is people like us and we love a good story. We prefer to watch it than to read. The animation style of the explainer video, whether your audience prefers whiteboard videos, or 2D and 3D animation videos, needs to cater to the receptive of your audience. However, by sheer nature of it, animated marketing videos that include interesting images, animation with an appealing voiceover, not only provide information but also stay with your viewers.
If you were able to build some emotional connection through the video, your viewers would have an explicit memory of how they felt. And this is excellent news in terms of brand awareness of your business.
5. An explainer video improves the shareability of your content
The number of shares of your content is a great measure of how well the material has been received. Generally, when people like something they see, they feel the need to share it. In the age of self-centered Instagram posts and tweets, having people share your video on their social accounts should be a matter of prestige for your business. A great thing about videos is that when people feel a personal connection with it, they want to share it within their network, all you have to do is create a video that's worth sharing.
You can include social share options on your blog, website, and email campaign to make it easy for people to spread it among their network. The more people share the video, the more it gains popularity and increases your competitive edge resulting in tangible and intangible benefits for the business.
An explainer video will engage all kinds of customers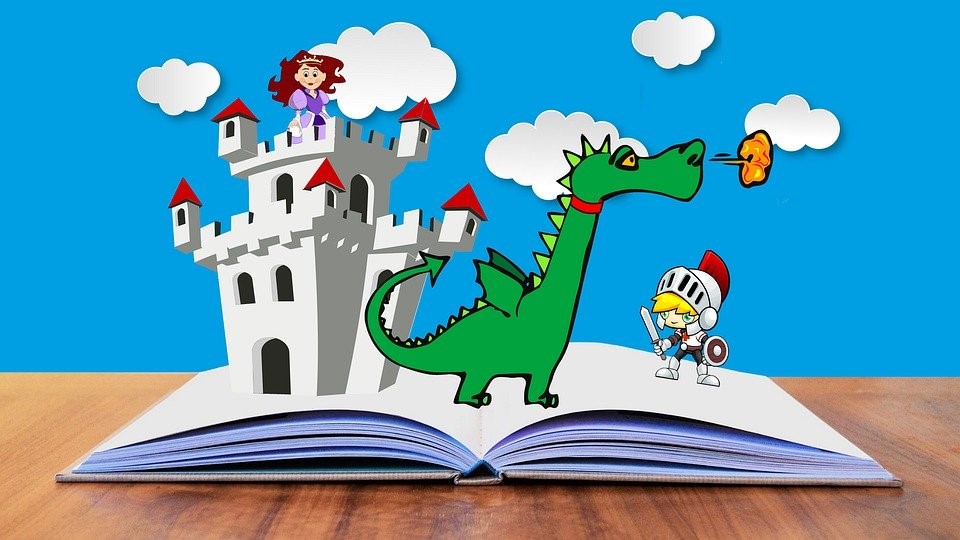 The best thing about providing information in the form of an explainer video is that consuming this content requires the least among of effort. Let's be real, people are getting lazier day by day and they are always looking for a more natural way out. A video engages them, creates a personal association with the brand and provides them the required information at the same time. 60% of customers depend on online content to make better buying decisions and 70% feel a more powerful connection with a brand because of their content marketing. Creating explainer videos is a great way to cater to buyers who like to conduct a comprehensive search before they make an actual purchase.
Whether one is on their way to work, stuck in a boring dinner whatever their demographics might be, if you have made the good quality of the video, it will impact the right people in the right way.
How to integrate videos into your marketing campaign?
Now that we know how important videos are and how they can impact your brand presence, engage your customers, give you better visibility and shareability, build a bond with customers, and boost Return on Investment (ROI) of your marketing campaign. Even though it is fantastic to learn how effective video content can be for the overall success of your business, it remains to be figured out how you can integrate video into your marketing campaign. With increasing digital platforms for companies to build and grow their community, you will be surprised to see how versatile videos can be.
Social media platforms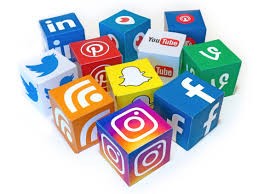 In just a few years, this has developed as one of the most important avenues for businesses to build and grow their community and actively engage with their audiences often by sharing interesting, conversation-starter videos and other creative content. Social media enjoys the place of being the first choice for people around the world to interact or network for personal or professional reasons. This means a business that wants to enjoy a more relatable brand presence cannot miss out on exceptional opportunities that social media provide for companies.
Videos generally are more effective at engaging individuals or provoking desired emotion within them, and social media makes it easy and intuitive to watch, upload, and share.
You can use explainer videos to share information that might not attract a lot of attention otherwise.
You can use videos to run contexts and encourage more user-generated video content.
You can use videos to encourage conversations within your community.
You can use video to inform audiences about any new updates, new launches, or events coming up.
You can intelligently design a social media content plan for your marketing campaign, including videos that direct the audiences towards the brand message.
Website
In this highly-competitive digital ecosystem, companies cannot miss out on any element that increases their competitiveness and gives them an edge in the market. Using original videos across your website to inform your audience about your brand values, introduce new products or services with explainer videos or have your founder welcome visitors can help you provide more value with minimum efforts.
Using a video on the homepage can improve the first impression of the brand.
You can include video testimonials of your previous clients to build more trust in the brand.
You can integrate a video on each product or services page to better explain how each business offering can help customers.
Adding a video from your founders of employees on your about us page can help set your company apart, and it allows visitors to feel more associated with the brand.
Newsletters and email campaigns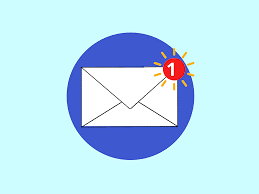 Video content better engages and interacts with your audience, so why not include a video into your newsletter and email campaign to further reinforce the topic and deliver a stronger message. Similar to social media channels, this method enables you to get your message through the video, right in front of your target audience. The video takes you directly to your audience without having to wait for them to come to you. People often prefer to watch a video rather than to read when they want to find out something.
You can use a short, engaging video to announce special promotional offers like Black Friday, Christmas, and other holiday discounts.
Videos can prove to be a new and improved way to better engage cold leads through email.
You can also reply to your support queries by sending them a personalized email with explainer videos that answer their questions more appealingly.
Blog
Limiting your videos to just social media and newsletters is unfair to the fantastic video content you are producing. Your blogs often reach a significant section of the audience that's genuinely interesting in learning something new or is looking for some specific information. Videos will provide strong support to the information you are trying to deliver through your blog. It will not make your blog more engaging, but it will help it rank higher on search engines, add more value to readers and better explain your data. Moreover, you can even share the same videos on your social media channels and newsletter, and it creates more potential viewers without any additional investment.
You can include explainer videos in blogs that sum up the complete piece of content for visitors who don't want to read the entire thing.
You can include videos of specialists providing their expert opinion on the topic.
You can also add videos that further explain a particular subtopic or subheading for a niche of readers who are more curious.
Approximately, 80% of internet users read your blog entries before making a purchase, make explainer videos for your blog posts that address the FAQs.
Summing it up
Marketers are continually looking for tactics that make their brand stand out, build a personal connection with the audience and achieve their ROI goals simultaneously. Creating videos and promoting them the right way have the power to enable marketers to make it all happen. With explainer video makers and agencies becoming more affordable and easily accessible, the instrument of the video is available for all marketers to grab and convert it into their unique selling point with some creativity and understanding about their audiences.
Interested in taking your business to the next level? Reach out to us through the form below and let's help transform your business into a sales machine!
Latest posts by Patricia South
(see all)