Marketing is the backbone of any company to grow and to reach the maximum audience. We live around tech-savvy people who always want something fresh and new to stay connected with the world. It's time to target Generation Z because, from childhood, they are addicted to using smartphones and having a reliable grasping power as compared to millennials.
Generation Z means people who were born after 1995. They are more open-minded and showing remarkable purchasing power. Credit goes to the internet and various social platforms that keep updating them. Now, the challenging question is they are fast, and everyone is having different tastes and needs.  
Renowned cosmetic companies like Nykaa spent a massive amount on advertising. It's essential nowadays to engage the audience through digital marketing, making useful videos and fresh content. These are the fundamental and crucial tactics that everyone should follow to reach out to the customers.
The current generation does not show interest in listening to stories and ideas; that time has gone. Right now, they all want short but compelling content, which is changing the face of digital marketing. What can be more effective than videos.? Yes, video is a useful tool to squeeze a long story into an effective manner. Currently, we have numerous sources to promote the video and make it viral. For example, Youtube(2 billion monthly active users), Instagram IGTV, Tik Tok, Facebook campaign, Snapchat, and many more.
So, before you promote your next Video on the web, consider the following primary checklist for the best Video campaign.
1.) Perfect Blending
A perfect video means more to an entrepreneur than a box office hit means to a director – on YouTube, we can exceed our wildest dreams if a video goes successful. We can target the maximum audience, even billions of people all around the world, from our basements, with a phone camera and a first budget.
But it should be unique and fresh.
It is firmly believed that if you found the perfect recipe about how to make a compelling video, you would be able to achieve pure greatness. There would be no end to what you could do with that knowledge.
It sounds good, but the question is how to make it productive? We can analyze millions of videos to the core – we know where viewers come from, on what device they have watched, what parts of the video they liked the most, even how old they are, and how many times they left a comment. We can watch each video over and over for in-depth analysis, and inspect it frame by frame and sample by sample.
2.) Video Length
After analyzing Google trends, the next question is, how vital is the run time of a video for its potential? According to YouTube guidelines, the shortest one is 2:10 minutes, and the longest one is 13 minutes. It should not be so long and tedious that viewers skip content and leave it straight away. It will create a negative image on users, and the bounce rate will be higher.
3.) Internet Trendings
The internet knows many hypes. It sometimes feels like there is a new hype every day. Internet trading helps us to suggest content, trending keywords, user behavior, everything. So clearly, making a video about a hot or trending topic is good, but the trend won't guarantee a viral success. It is best to do that as long the trend is still on the rise – if the peak is over, your video won't be able to benefit much. For example, let us look at Pubg Game. As you can see, the trend is broken already – the videos are doing well but won't be viral. That was predictable.
4.) Freshness and Newness
No one likes repetitive and stereotype content. Only fresh and new videos will be liked. People only love them as long as they are clean and modern. Hence, the content has to be unique. So, if you have a great idea and you want your video campaign to be successful, put it all in one video.
5.) Quality Of Video
Many people think that the production quality separates a professional video from the work of an unprofessional. People seem to like authentic videos. This means they don't want a polished production. Maybe the viewer never cared much for excellent product quality and was always mostly interested in good content. Maybe "Generation Z" wants this kind of production style to celebrate itself, for the most part. If you have a great idea or a video, don't bother with production quality. No need for a 1080 resolution. No need for handy Cams and advanced editing systems. Focus on the content, not the camera.
6.) Market research
Research the most successful video campaigns for the last few years, and take action items from each of these videos. Now create your videos. Making the decision is critical here. Apply the business, social, and emotional intelligence and tune the videos already created. Review what the Ad platform companies can do for you to get the maximum viewership.
7.) Title Thumbnail
Titles and thumbnails are very, very important for video campaigns. If the title and thumbnail aren't pure perfections, then the user won't click on it.
When is a title a good title? Well, it needs research, according to the trending survey, adding "extreme" word in the title makes it possible. People seem to love extreme things. It makes them curious. "Extreme" is just about the opposite of "boring." This is why marketing experts took the liberty of adding "extreme" to the title of this Video. A good title is also essential to make it appear in the suggestion box on Youtube, Facebook, or Instagram IGTV.
The above are basic and foremost points that should be taken into account. We live in a digital era where attracting the audience through strong content is the basic thing. So, we have a checklist to follow:
1.) Promote your Video To Engage viewers
Some of the popular platforms on the web are tremendously successful – like Facebook live, Reddit, Instagram IGTV, Tumbler, etc. If your Video gets featured on one of them, many additional views are to be expected.
2.) Quality Content
Essentially, it means that content is the most important thing when it comes to marketing. Great content is king. Inferior, unengaging content will do nothing for a business, and this is often where the video campaign goes fail.
Some people offer content because they feel they have to, churning out as much as they can without spending time considering their audience, or ensuring that they are making something that's valuable and worth reading. Because of changes in the way people consume content, and because there's an endless sea of content out there now, it matters to distribute quality content.
Once great content has been produced, you need to spend even more time promoting it than you did making it, to ensure people see it, and it delivers on the goals you set.
3.) Affiliate Marketing
As I said earlier, nowadays, everyone is lazy on social media to read content – whether it is big or small. That's why video marketing gets to reach more and more people. If we arrive at more number of people, then there are good chances for our service or product to become popular. It is possible only with Video Marketing. For example, a Barber innovates a new hairstyle, makes a video and shares it on social media, one will recommend it to others. What will happen next, you can imagine easily.
4.) Pick a time to Launch your Video on Week Days
Tuesday would be good to upload a video because folks are busy catching up with an email on Monday. Releasing on a slow news day can help you. Do not discharge when folks aren't in the workplace. People watch YouTube videos whenever they are on the job.
5.) Contact the companies that might get a stake in your Video
If your video takes off, who are the people and businesses that may want a part of this action? All these individuals can help promote you. Some famous YouTubers have been filled with links to potential sponsors. The company should contact each of these firms and asked them to discuss the video.
6.) Digital Platforms are the Future of Video Marketing
The use of online video is an excellent way for marketers to speak to their customers. An increasing number of popular video platforms have sprung up online, making video a unique way to reach a broad audience. It's not surprising that more and more innovative marketers are embracing the power of video, and have even begun planning video content within their annual marketing plans and budgets.
There are many reasons why video marketing could be the future of Digital Marketing. Speeds of data plans are increasing, making the ability to stream video more easily accessible. Smartphones and tablets have become the big "on-the-go" devices that keep us connected, allow us to search for products/services, and make it easy to watch videos on the go.
Smartphones and tablets account for 43% of all online video viewing. Online video advertising increases engagement rates by 40% vs. rich media ads. Video views are measurable, whereas text posts are only measurable by click rates, but cannot be confirmed if the consumer reads the full post. Want to understand more? Let's take a relevant specimen.
Many cosmetic brands, healthcare products and consumer products are becoming sponsors of famous web series like TVF, MX players, Filtercopy and many international series also. They are promoting brands through web series based videos.
Final Call
"More Reach = More Brand recognition; More Brand recognition = More customers being pulled; More Customers pulled = More Sales, and so on"
These are the fundamental and primary matters which you should take into account when you are about to make your video campaign. This will help you target all customers.
No matter how your company is, if you fail to impress people, it will take no time for the customer switch to the other alternatives. A significant amount of people prefer videos. Why? Videos appeal to your senses, seeing, hearing, smiling et al. A video not just ignites a thought in our mind but also leaves us with an impression of a product. That is why Video marketing is only going to grow.
Video marketing is an effective tool to gain users. It also captures emotions.
Interested in taking your business to the next level? Reach out to us through the form below and let's help transform your business into a sales machine!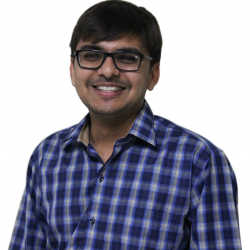 Latest posts by Divyang Metaliya
(see all)