Consumers are not what they used to be.
Today, most customers favor subtler interactions with their brands and products. Preferring to be approached indirectly with the solutions to their problems, rather than be chased by campaigns that keep popping up in their inboxes and browsers out of the blue.
This new way of doing things is precisely what inbound marketing is all about. But how does it work?
Firstly, a robust inbound marketing strategy has to consider its target audience's pressure points, their problem, or need. Then, its message should be positioned in the right places, at the right times, and through formats that make it difficult to resist.
In that regard, you can't do better than video content.
Video-powered inbound campaigns' strength and reliability are undeniable, for more than one reason. Which makes them ideal for businesses looking for marketing approaches that deliver fast results, while still working in the long run.
READ ALSO: Top 6 Benefits of Video Marketing for Small Businesses
Today, we'll take a look at the most reliable types of videos for you to use as part of your inbound strategy. From the lens of those goals that your brand or company is after.
Let's get to it, shall we?
Attracting New Customers – Animated Explainer Videos
A professional-looking, well-developed explainer can quickly and easily attract and direct your audience's attention just where you want it. As long as you effectively identify your audience's needs, and tailor your message, so they identify with it, you'll have a compelling explainer video.
When you need to gain new customers, these 90-second animated videos are the way to go.
As their name implies, they are made to explain a service or product via animated graphics, voice-over, sound design, and storytelling. Their effectiveness lies in how engaging they can be, especially when put together by a skilled animated video company.
Check out The Ultimate Guide To Video Making
Explainers combine subtle marketing with powerful storytelling, and the result is a piece that can turn strangers to your brand, into a potential customer over a single video.
Converting Potential Customers – Tutorial Videos
Conversion is the second step in an ideal inbound marketing strategy. How do you get your already-interested audiences to share their contact information with you?
A good answer is to give them something useful in return. To motivate them to share their e-mail or contact data with you. Tutorials, or how-to videos, that provide users with valuable information are a surefire way to transform a passing interest, into a new subscriber or follower.
These videos are usually step-by-step guides or "hacks" that teach your potential customers a new and easier way of doing something or solve a problem. And it can be something as simple as improving an aspect of everyday life, like cooking a dish or repairing something.
READ ALSO: 8 Things You Need to Learn about Instagram Videos
Tutorials are excellent lead generation pieces to share on your website or social media platforms and are often used as incentives to get people to sign-up.
You can share this tutorial video on social media or your website, for instance, and then ask them to sign-up for a newsletter.
Closing the Deal – Reviews & Testimonials
The final stage of any inbound marketing strategy involves taking your leads and transforming them into customers. For that, you need convincing and robust content that helps them overcome last-minute resistances and assuage all their significant doubts. Two types of videos that excel at that? Reviews and Testimonials.
Reviews
Customer reviews are vital for online businesses. Sometimes video reviews come organically from users, but frequently a brand chooses specific influencers and gifts them their product in exchange for an honest review. These can make a video by themselves, or as part of some longer content by the reviewer.
However, you go about it, to make an effective part of inbound funnels, reviews need to be genuine. That way, potential customers can relate to the content and feel motivated to follow through with their purchase. Also, they are most effective when combined with a clear and reachable call-to-action at the end.
Again, and we can't stress this enough, good flow, spontaneity, and honesty are all key aspects of a good review. If it looks fake or too scripted, your audience will most likely pick up on it and feel deceived.
Having the entirely opposite effect is what you're hoping for.
Testimonials
There are few things more effective to generate customer loyalty than a happy customer talking about how your particular product or service changed their lives. This is the reason why a testimonial video, with a compelling backstory to sustain it, is ideal for the latter stages of your funnel.
Their format could vary according to your brand's style and mission, but the essential goal remains the same: providing evidence of your product's ability to deliver on its promise, whatever that happens to be.
Good testimonials are made by having a satisfied customer sharing a personal story about how your product or service improved their life.
The rules here are simple: the video shouldn't sound scripted, and the happy customer should resemble your ideal target buyer. With that in mind, you can opt for a funny or an emotional perspective, depending on your marketing goals and the type of product you are offering.
Entertain and Promote – Culture Videos
Nowadays, it is not enough to have your desired audience investing in your products; You also want them invested in your brand and even help promote it!
How do brands manage this? Through awesome pieces of content, just like with everything else.
To accomplish this goal, you should nurture trust between you and your customers, ensuring they remain in touch long after a purchase. A video piece that works to accomplish all those objectives? Culture videos.
Often used as part of a social media strategy, culture videos are all about the "soul" of your brand. They talk about its essence and mission. They show that you care about your customers beyond sales numbers and that you have a great team of people working to improve your audience's lives.
YouTube, Facebook, Instagram, and Twitter are great platforms to promote this kind of content. And are often great sources of inspiration and ideas for such videos.
By creating culture videos and allowing brand-customer interactions, the customer experiences proximity to your company and with the human beings that work there – Making it easier for them to trust you and even promote your brand or product among their family and friends out of brand loyalty.
Final words
If you are struggling to build an effective inbound marketing strategy, videos are probably the piece you are missing.
The thing is, though, that you need to know and understand the appropriate types of videos for each stage of your funnel. That way, you can create the type of content that'll be more useful and place it where it'll have the most impact.
If you want to know more about your potential customers and be able to reach them later, create awesome and useful tutorials or how-to videos, giving them a reason to share their information.
If you are looking for conversions and to boost brand awareness, use an explainer or a whiteboard animation. They let you entertain your audience while compelling them to take action.
If you are already trying to close the deal, there's nothing better than a great review or testimonial, so they know your product works and that they will not regret it. But this path doesn't end there.
It should also be in your best interest that your new customers remain so for years to come. Even becoming promoters for your brand or product. One of the best ways to do it is to invest in a beautiful culture video that shows your company's essence and mission, by sharing the faces and names of those working for it.
Are you ready to start your first video? Get started then!
Interested in taking your business to the next level? Reach out to us through the form below and let's help transform your business into a sales machine!
Image by Free-Photos from Pixabay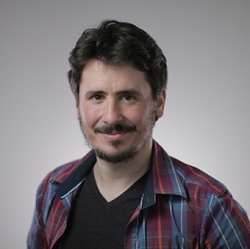 Latest posts by Victor Blasco
(see all)