The advent of Uber alternatives has changed the way we commute on a daily basis. With the arrival of apps like Uber, the taxi app development market has grown over the years.
The ride-hailing genre is growing at a CAGR of 15.5%, resulting in a market volume of US$54,097m by 2023. Thus, to seize such an opportunity, one has to buckle-up against the competition, customer loyalty, and brand awareness. According to Statista, the ride-hailing user penetration is expected to hit 20.3% by 2023, which clearly shows the due interest of people in the Uber clone business.
As per recent news, the global mobile app revenues amounted to over 365 billion U.S. dollars in 2019 and projected to generate more than 935 billion U.S. dollars in 2023. We can just imagine our dependency on smartphones in the coming years.
Now, if you are someone in a dilemma of how to grow and market your established cab booking mobile app, then you have landed on the right article. Herein we have curated 7 effective ways to promote your Uber alternative online presence and gain more customer engagement.
#1. Link Building Promotion
Whether you have a dedicated website for your cab booking application or a single page website, it is a must that you include a link to your app, allowing users to directly check and download your application.
If your application will get more and quality backlinks, the chances are high that it will get more authority. In any case, if you have still not built a website for your application, then it's high time to invest in a single page website to promote your taxi app.
However, building backlinks is not as easy as it sounds, you need to make a link building strategy to promote your app. When generating backlinks, make sure that you build backlinks on high authority websites and build them inaccurate topics.
#2. Communicate via social media
We all are aware of social media as one of the huge platforms for online marketing. Popular social media like Facebook, Instagram, Twitter, are the apt way to communicate with your targeted audience. Proper planning to set a digital campaign can help you with audience engagement. Through social media, your company's brand reputation increases and helps in promoting your business via, reposting pop-up campaigns.
It creates more awareness of people.
Being the owner of a taxi firm, you can easily interact with your audience in the comment section. Through live video facility, you can stream your launch campaigns, new arrivals, customer experience on the platforms. In 2019, there are 4.39 billion Internet users, wherein Facebook, the social media giant, has 2.32 billion – that is over half a million people. And there are millions of people on five other social media platforms (YouTube, WhatsApp, Facebook Messenger, WeChat, Instagram).
#3. Affiliate marketing
Reaching out to suitable advertisers for your brand enhancement is the end goal of affiliate marketing. An app when affiliated with such networks, allows marketers to leverage established relationships with advertisers with specific traffic needs.
For instance, you can easily make tie-ups with a suitable influencer who can market your app and can personify it into people's daily lives. By this, the apps can get a set loyal audience and can reach them in an effective and trusted way than other tactics.
#4. Latest technology integration
Technology has made our lives simpler. With the advancements of AI, AR, ML applications, companies are now selling the experience to their online app users. More importantly, how the experience is uniquely different and superior to the other app developments. It is similar to collaborating with a famous social media influencer that has more offerings and loyal customers.
When you integrate a particular technology into your app, the technology already has a set of curious users and loyal users. Thus, your taxi booking app can get its share of branding when backed-up with a popular technology.
#5. Traditional means of advertising
From baby boomers to Gen X, Gen Y to Millennial, the traditional market holds a lot of ground. When it comes to interactive, face-to-face, and skilled marketing, traditional means of advertising are considered to be a secret weapon.
Firstly, through a market survey, opt for the busiest street where people 24*7 will be in search of a taxi. Through print media, you can easily create a flyer adding a perk in the form of a discount or promo code to attract more customers.
Other print mediums like magazines, newspapers, and outdoor media can spread your brand awareness and are much more engaging than digital marketing. There is no limit of space, font size, color selection, and are affordable means to market the app development.
#6. Branding on fleet vehicles
Do you remember the New York bus advertisements? It is the talk of the town marketing tactic.Fleet branding boosts name recognition more than any other form of advertising. The attention completely depends on the vehicle, a branded one receives tens of thousands of impressions per day. Click To Tweet
According to a market survey, 98% of consumers feel that fleet graphics create a positive image of the company. 96% of consumers say that fleet graphics had more impact than any other form of advertising.
The fleet branding helps even when the vehicle is moving along the highway, parked somewhere, or on a sales call, it gets noticed easily. You can imprint your taxi app logo or represent the motto of your business through fleet design. Now, let's make some checklist for your fleet branding.
Key points for your branding campaign:
Vehicle design and exterior color
Choose the graphic material based on the lifecycle of the vehicle
Types of graphics to choose; simple decals, window graphics, partial and full wrap
Such a branded vehicle is a 24/7/365 moving billboard. Thus be very careful while choosing the vehicle and the material used for the graphics.
#7. Word-of-mouth
The most genuine marketing tactic for your app like Uber is a word-of-mouth tactic. We always believe and rely more on the feedback and experiences of others. When we go to buy new clothes, we never tend to go alone, there is always someone who is there to give their opinions. In the same way, if your app convinces people by providing specific services, discounts, cashback, then through word-of-mouth your app will spread fast among people.
Thus, this not only connects you with your satisfied clientele but also gives your taxi company its share of goodwill. Such marketing requires a lot of effort from the company's side. Proper safety measures, driver behavior, online perks, the mixture of all these things count in this particular tactic.
Conclusion
Companies fail even after having a good app idea because of an unplanned marketing strategy. You need to sell the exact item you have made, for that, a proper plan with the target audience has to be prepared. To attract and engage more audience, you will have to use the busiest marketing genre to reach more audiences in less time. Thus, consider these 7 effective ways to develop the best options possible.
Interested in taking your business to the next level? Reach out to us through the form below and let's help transform your business into a sales machine!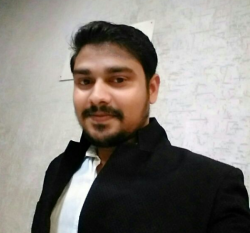 Latest posts by Nayan Rathod
(see all)