Most B2B businesses face lots of challenges when it comes to targeting their audience on social media. It can be quite tricky for you to know where to find your target audience on the different platforms of social media or other crucial things like which WordPress LMS plugin and guest blogging service to use.
Customer personas can be an excellent place for you to start with. So, you need to know how to target your prospects, how your customer personas change on the different social platforms and also how to know when you're targeting the most appropriate potential customers.
Here are 5 of the best ways you can use to target your B2B audience on social media effectively:
1. Use Twitter for Competitor Targeting
Twitter can be quite tough, especially when you are using it to do your B2B advertising. This advertising platform has some limitations compared to other advertising platforms like Facebook and Instagram. However, Twitter allows you to target the followers of your competitors. Click To Tweet Twitter makes the whole process easy as it does all the research for you.
You can even target 30 accounts or more on Twitter, which is great as it increases the chances of achieving better results. Always ensure that you select the competitors that have a good customer following. Therefore, only choose accounts with more than 1000 followers and engage regularly. The main trick here is sticking to your industry. If you want to achieve better results, then you should be as specific as possible.
Also, use the analytics feature to check and see how well your competitors are performing. So, ensure you stop targeting the competitors whose performance isn't outstanding after a few days. B2B competitor targeting on Twitter is a real goldmine, and you can get high traffic and engagement if you do it right. Click To Tweet
2. Job Title Targeting Using Facebook
During the Cambridge Analytica scandal, the Facebook platform decided to remove a lot of targeting options across its entire network. However, Facebook brought these options back around September and also added more advanced and fancy targeting options. So, you can now use Facebook to target employers, Facebook pages' admins, fields of study, education, and job titles too.
You can use Facebook to search for anything from farming to recruitment. Click To Tweet Besides, Facebook gives you recommendations and shows you the different audiences and their sizes for the fields you choose. According to Zephoria, there are more than 2.27 billion Facebook users. Therefore, Facebook has a massive audience that you can tap into and get a vast audience to target your B2B business.
3. Using LinkedIn For Audience Targeting
LinkedIn has some of the most technologically advanced targeting options. You can target the specific demographics you want and add or exclude the qualifiers you consider irrelevant. This makes your market targeting more specific.
Here's how you can do it in practice:
At the campaign level, start by choosing your location so LinkedIn can prompt you to include the specific demographic you want.
LinkedIn provides you with various features like demographics, company, interests, job experience, and education. These have other targeting options within them that are even narrower. So, make sure you understand these subsections as they're the key to creating the best audience for the B2B ads for your business.
Once you choose the initial demographic, scroll down as you look out for the "AND" section. Here you can specify your audience even better. For instance, if the targeting option you had chosen initially consists of only users with job titles in the HR, you can use this area to extend your audience to be more specific to other industries like the retail sector.
4. Targeting Retargeting Traffic on Facebook
You can use Facebook to retarget people who have used your products or services before, which is just great. Click To Tweet Here a few groups of people you can re-target on Facebook:
Website Visitors- You can use Facebook to target people who've visited certain landing pages on your B2B site.
Page Likes- The people who have liked your Facebook business page are probably familiar with your brand. You can, therefore, encourage them to buy your goods or services by retargeting them.
People who've shown interest in a particular content- Target users who watch certain types of videos, visit some types of blogs or download specific whitepapers.
5. Incorporate Visual Quotes in Your Marketing
Most people notice the texts that accompany pictures a lot more compared to if you post an image only. Click To Tweet So, if you use ads and engagement posts in advertising your B2B business, make sure you accompany all the pictures you post on your social media pages with quotes.
The texts on those pictures can determine whether your customers will buy what you're selling. So, use visual quotes to inspire them, and as you do that, you will notice an increase in sales for your B2B business.
There are various social media platforms you can use to target audiences for your B2B business. So, ensure you use the above social media ways correctly for you to achieve the results you expect.
Featured Image by Photo Mix from Pixabay
Interested in taking your business to the next level? Reach out to us through the form below and let's help transform your business!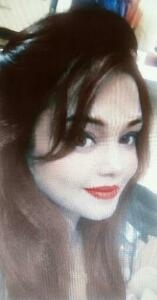 Latest posts by Kimberly Clark
(see all)