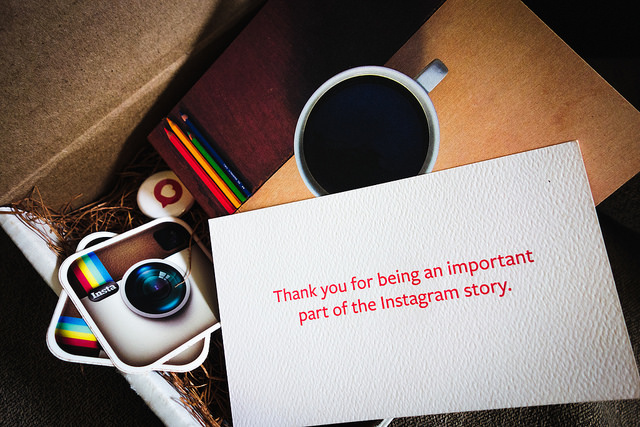 Social media is taking over the marketing game – with top brands having a 58 times higher engagement rate on Instagram than on Facebook, and 120 times higher than on Twitter. This means that your business can only benefit from having an Instagram-oriented approach in your social media strategy.
Just as companies were getting on board with classic Instagram campaigns, the game was changed in 2016, with the introduction of Instagram Stories. In the two years since then, the Stories have managed to accumulate 300 million active users per day.
Not bad for a social media app with around 500 million daily active users.
Unleash your creativity, grow your engagement, drive website traffic and build brand awareness – all with a few simple clicks.
Adjusting your social media campaign to include a clear strategy for incorporation of Instagram Stories in order to strengthen your company's position and brand doesn't have to be too challenging.
To help with the transition, we've generated a list of some ways your company can benefit from using this feature.
The Content
Instagram isn't a very serious place to begin with – which is to say it can really become the place for your company to showcase the reality of the workplace. Promotional posts are great, just be sure to balance them out with some fun, creative and downright goofy content.
You could post office adventures and let the public get to know your staff a little better or demonstrate what makes your brand special with some well-placed cat pictures. The guidelines are not as strict as for regular posts, so you can let your imagination run free and attract new consumers with some lighthearted content.
The Frequency
Spamming is never a good plan. This was first discovered when a massive number of promotional emails jumpstarted the development of spam filters, and it's still true to this day.
That being said Instagram Stories are great because the rules are a bit blurry. Due to the fact that Instagram's algorithms won't penalize you for posting too many of them, you have a bit more freedom to post more frequently.
The fact that the stories disappear after 24 hours is what gives you some leeway, and you can now even add your favorite Stories to Highlights, so that they're stored and viewable forever.
I would still encourage limiting the number of posts to under five per day, at least for the beginning. As you see how things progress and if you notice users reacting positively to more stories, increasing their number shouldn't be too hard.
Know that Instagram gives user an option to mute an account's stories, and that's just the thing you're trying to avoid.
Business Analytics
Opening a Business Profile on Instagram will grant you access to all sorts of insights and help you understand which posts are performing better. Not only will you be privy to a wide range of insights and metrics – allowing for easier analysis, you will also be able to promote your posts as ads.
If you have over 10,000 followers, this just might be the right option for you, boasting advanced features.
With a business profile you'll be able to run advertising campaigns and promote your posts, just like you would do with Facebook ads. Not only will you be making it easier for users to contact you, as you'll be granted access to a contact button placed at the top of your profile, but you will also be able to add links to your Stories.
What's not to love?
Discoverability
In order for more people to see your stories and so that you can expand your follower count, it's very much encouraged to add a location and sticker hashtag to your posts.
It's possible to track certain hastags and locations, which means that by adding them you're opening the door for new users to discover you. If your content is engaging enough and a certain number of non-followers view your story you could potentially be featured in the Explore section – which is a certified way to gain new followers.
The Post Options
The most beautiful thing about Instagram Stories is the limitless number of options you have to make your content more engaging. You could keep it simple and stick to the old "location + stickers = success" formula, or you can spice things up using some of the other features.
Let your users join the office discussions by setting up polls, tag other business and users as of way of mutual promotion and collaboration, share live videos of your processes or activities to truly engage with the audience and drive engagement with short GIFs created with Boomerang.
Use a combination of all of these tools adjusted to reflect your own personal brand and message, and see your numbers grow.
The Conclusion
Just like many other social media platforms, Instagram comes down to packaging what you represent in a format best suited to the target audience: the only difference is now you have the freedom to take a more lighthearted and fun approach.
Don't waste the opportunity to stand out and show your followers why your brand is as strong as it is, by showcasing that you care about your employees and how diligently you work on your business processes. Camouflage serious messages as colorful, optimistic ideas and you're golden.
Mix and match until you've found what works for your company, and analyze the insights provided to you in order to gain a better understanding of what drives engagement.
Good luck!
Latest posts by Ayodeji Onibalusi
(see all)