Even though contests and sweepstakes have been around for quite some time, they have now taken on a new life with the growth of social media. Sure, contests are not the only answer to every marketing challenge, but they should be included in every business's marketing toolkit, especially if they a have a prominent social media following.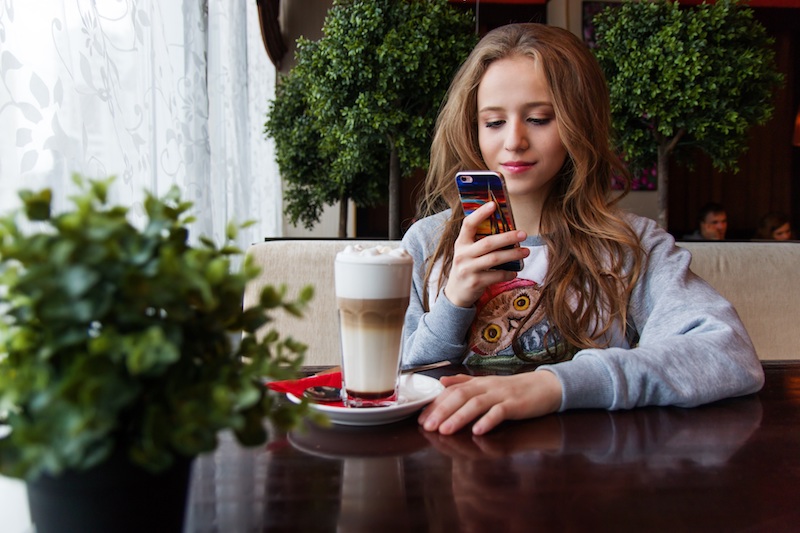 Reasons to Set Up an Instagram Contest
Instagram is one of the hottest social media sites for business marketing today with 54% of businesses promoting their brands via Instagram accounts. The site also hosts 8 million business profiles and has1 million monthly active advertisers. Instagram Contests are a great way to quickly expand your target audience and promote your business among millions of users. Let's take a look at 5 reasons why you should also host an Instagram contest.
1. Build fan base – Whether your brand is starting with 100 or 100,000 followers on Instagram, contests offer a sure-shot way to increase that number. If you play your cards right, you can gain thousands of followers just in a matter of days. The reason behind this is that most contests encourage the general public to "follow us" or "favorite our post" in order to participate in the contest, both of which increase exposure and incentivize people to follow your business profile.
2. Increase awareness – Instagram contests are a surefire way to increase the awareness about a certain brand or product. This is because Instagram has a "send to" option that allows people to share a certain post with their friends and followers.
3. Increase sales – The main idea behind increasing your followers and enhancing your brand awareness is to increase sales. Contests help convert your business leads into loyal customers – especially if they won your product through the contest and got to try it for free. In that case, if you are offering a quality product, word of mouth marketing via Instagram will continue to benefit you.
4. Increase engagement–An Instagram contest is an excellent way to bring fans closer together, thus increasing engagements. This helps increase the "likes", the number of followers and "reposts". Furthermore, you also get a chance to communicate with your target audience, answer their questions, address concerns and offer them new information about the product. They also share their experiences with one another, increasing customer confidence and loyalty.
5. Gain valuable information – Lastly, contests help gain valuable information from customers, such as how they heard about your product, what their favorite product is so far, what changes they would like to see, etc.
A Guide To Hosting An Effective Instagram Contest
1. Define your purpose -The first question to answer before you host an Instagram contest is its purpose, and what you expect to accomplish. Are you looking to create any sort of hype about your product, gain more followers, create more awareness, or something entirely different?
2. Plan – The key to running a successful Instagram contest is having a purpose that is in-sync with the behaviors of your target market. Also, make sure to set relevant metrics and tangible goals. For instance, if your goal is to gain followers, measure factors such as engagement, follower count, and web traffic. Lastly, before committing to the plan of action, be sure to check your competition and look for related contests. You can do that by using hashtags such as #win, #contests, and #photocontest. You can also use sites such as Icon square to keep an eye on your competition.
3. Select entry method–Even though the most engaging and effective Instagram contests are those that encourage your audience to post their own photos, there are numerous ways for brands to create Instagram contests. Examples include:
having your audience post a video or photo with a specific theme and hashtag
having your audience follow you besides creating a post related to your product
having your audience tag your business in their Instagram post
having your audience favorite or comment on one or more of your posts
Having your audience tag 3 or 5 of their friends on your specific post
4. Hashtag it–Using the right hashtag(s) in your Instagram comments will enable you to easily track all the entries. If you are unsure about what to use, here are a few good examples:
#thenameofyourbrand
#Instagramcontest
#win
#contest
#giveway
#Instagramgiveaway
5. Pick a theme – Defining a theme will help your target audience know what types of pictures and videos to post. A good idea is to pick a theme that is in line with your product, service or market.
6. Decide on the Rules for Selecting a Winner– Depending on what you wish to do with the photos and the contest scope, there are a number of ways to select a winner:
The photo or video with the most likes and/or comments
The post with the most creative content
Appoint a third-party jury to select the winner(s) in the most unbiased manner
7. Choose an appropriate award- When deciding the award; you will need to take into account your target market, your financial capability, and the aggressiveness of your aims. Awards can range from a free t-shirt, a free sample of your product, or a luxury holiday trip.
8. Create Terms and conditions–When hosting an Instagram, you will need to consider and closely follow all the legal guidelines. The laws will depend on where you are based and who you are allowing to enter the contest. Creating a T&C page is a must.
9. Promote, promote, promote–Now that you have a plan, it is time to start promoting your contest like crazy. You can do that via a blog, Facebook, email, or paid advertisement on TV or other websites.
10. Monitor the results – Closely observe your marketing efforts and participation level during your contest as it will help you meet your goals more efficiently.
11. Follow up – After the contest is over, remember to follow up on the terms and rules you established in the first place to ensure you are being unbiased in your assessment. Once you have picked and informed the winner, make sure to make a public announcement.
Author Bio: Kaley Hart is a San Diego based digital strategist and writes for Jumper Media social media marketing column. She loves working with small businesses and telling their stories through social media. Kaley is very talented, but her most impressive quality is the ability to identify any dog breed recognized by the American Kennel Club. Go Bruins! You can connect with her on Twitter @kaleyhearts
Latest posts by Ayodeji Onibalusi
(see all)