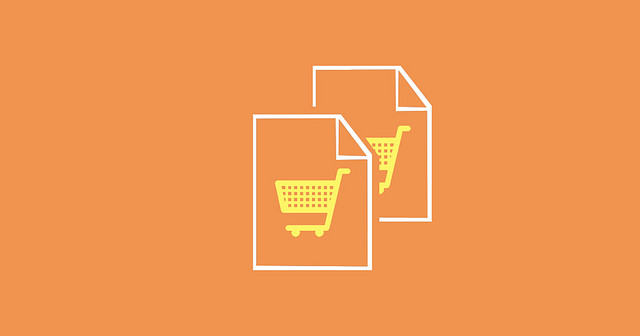 E-commerce websites are usually large online properties where high volume of traffic is needed for real sales to happen. Top marketers help online stores work on the conversion rates optimization to see that they are able to convert much of that traffic into buyers. But what happens if your e-commerce website fails to attract enough traffic?
With an e-commerce website, the truth is you can't depend solely on a single source of traffic. You have to combine PPC ads with content marketing and link building to see that your e-store doesn't remain stagnant. Many e-commerce stores even go as far as spending millions on TV commercials.
Let's assume you're looking at using search engine to attract the majority of traffic to your e-commerce property. This means you want to rank in top pages of Google search results for most of, if not all, the keywords related to the items being sold on your store.
This means you're going to be looking at attracting a lot of backlinks to help your e-commerce site rank higher for the keywords that will bring in sales.
Let's look at how guest blogging can help you grow your e-commerce webstore.
#1. First Step: Your Website On-Page SEO
Building backlinks to an e-commerce website is not like when you're building backlinks to smaller websites. An e-commerce website is usually heavy with content and should be structured in a way that optimizes the SEO value from the main and other pages of the website.
There are several factors that go into optimizing an e-commerce website. Let's go through some of the most important factors to consider.
URL Structure: your e-commerce website should have a URL structure that is clean and includes the keywords that are relevant to the products on the store. Below is an image of a URL that is not well optimized:
 and the other one below is a well optimized URL. It incorporates the name of the product in the URL which can serve as keywords for search engines, and also help humans to know what they're about to buy just by taking a glance at the URL.

Product Reviews: Detailed reviews of all the products on your store will help boost your e-commerce website content and improve its SEO rankings for the keywords used. When writing reviews for the products, be as detailed as possible and optimize the reviews for keywords. It's recommended to use more of long tail keywords than high-demand money keywords.



a detailed review of a Nikon CoolPix L340 Digital Camera on Amazon.com

Customer Reviews: Customer reviews are very strong and vital source of high quality content for e-commerce websites.
When customer reviews are allowed on your e-store, they can serve as high quality user-generated content for both search engines and humans.

a review of a product on amazon.com website ranking in google for the product name.

Google also uses customer reviews as one of their ranking signals. Reviews from other customers will also help build up trust with purchasers who want to know what others think of the products before making a purchase.

Page Speed: Website load time is one of the most critical SEO factors that can determine the success of your e-commerce website. According to findings from Radware.com, 18% of customers abandon their purchase due to slow websites. And this tells on your search rankings as poor CTR causes Google to drop your website in its search results. CTR is also one of Google's ranking factors and so is Page Speed.
Breadcrumbs Navigation: Breadcrumbs trail is a type of secondary website navigation scheme. They can help your users easily navigate their way back and forth your e-commerce website. The way e-commerce websites are designed(e.g, having multiple pages and sections) makes it very critical that you implement this feature in your e-commerce website.
 #2. Target Long-tail Keywords
Long tail keywords are the most ideal keyword types to target. When trying to use guest blogging to market an e-commerce website, targeting attractive, "money rich" keywords should be dropped in favor of long-tail keywords. Money rich keywords such as "Digital Cameras", "Hand Sanitizer", while they have to potential to drive more traffic from search engines if you successfully rank top for them, are very tough to rank for.
To make your efforts more effective, target longer keywords that users who are closer to the purchasing cycle are most likely to use. In the case of an e-commerce website trying to rank for a digital camera, optimizing for the keywords "Nikon Coolpix L340 Digital Camera" or "Black Nikon Coolpix L340 Camera with Leather Strap" for example would be a better option.
This method will ensure that through guest blogging you will easily make your online store rank for the most keywords likely to turn to sales faster and reduce your overall cost.
Once you're able to dominate the search result pages for more long-tail keywords, you can begin to target lesser competitive rich keywords until your website becomes really dominant.
#3.  Create Linkable Assets
More e-commerce stores are now using blogs and infographics to create linkable assets.
You will not come across a lot of websites who are willing to link out to a product page in your guest posts. To improve your chances of scoring a link through your guest posts, create content that will rather encourage others to link out to you.
You can start with a blog that is constantly updated with high quality and relevant content. Your article might even be detailed reviews of popular products that can be found on your online store.
The chances of someone linking to such content is higher than the chances that they would link to a product page.
What type of content can you create to improve your chances of scoring high quality in-content link through your guest posts?
Infographics: Can you put together adequate data and information about something you sell in an infographic? Make sure your infographic is very well designed and highlights data that others will find useful in their content.
Stats: Do you have access to data and statistics that others in the market do not have? Share them as a blog post. Some very popular articles today are content that share data that the rest of the industry can use, and they naturally attract backlinks.
Detailed Review of a Popular Product: We have whole websites dedicated to reviews of popular gadgets, and they're quite popular too. Write a very detailed review of any popular product you're also selling on your store. You can compare it with one or two lesser known products that you also have on your store.In your guest post on other sites, you can conveniently link back to the reviews you've written when relevant without raising eyebrows.
Most people using guest blogging as a marketing campaign for e-commerce websites find it difficult because the websites they're promoting do not have linkable assets. With enough linkable assets on your e-commerce store, using guest blogging to improve your organic traffic should be a lot less stressful.
#4. Mix PR with Guest Blogging
Who says you only have to target smaller blogs and websites when using guest blogging to grow your e-commerce website. If you rely on smaller websites to grow your organic traffic, you'll have to pursue a lot of them and the process will end up being very expensive with little results to show.
You need to harness the power of bigger authority sites too. When I use guest blogging to promote my clients' websites, I target bigger publications like Thenextweb because I know these publications offer more SEO benefits and drive results faster too.
You can mix in a couple of smaller sites and some major publications in the process to make the campaign as organic and natural as possible.
Targeting bigger authority publications is not as easy as publishing on smaller ones. You have to learn a couple of PR skills to increase your chances of success.
#5. Create Guest Posts With Viral Tendency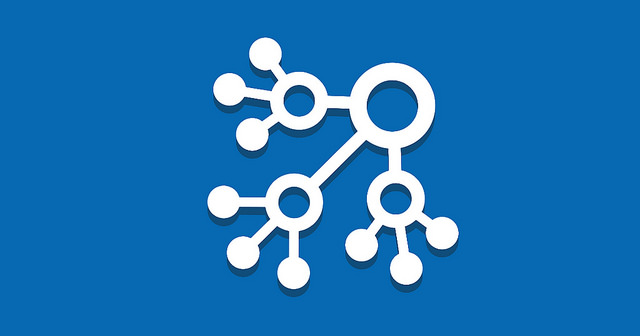 Image Credit: Joethegoatfarmer.com
Don't expect regular guest posts to move the needle with an e-commerce website.
For you to see faster results with more staying power, you should create guest blog content that are likely to go viral. This will increase the number of links to your e-commerce website and make your guest blogging campaign more profitable.
Some content types are more likely to go viral than others. According to Berger and Milkman, the following are types of content that go viral:
High arousal content: I guess you must have seen a YouTube video and you said to yourself "I must share this video once I finish watching it". This type of content are content that arouse your feelings. Such feelings might be anxiety, happiness, awe or any other feelings for that matter. Can you incorporate this into your guest posts?
Generally useful content: Can you think of a content type that others can use to create their own content? Or content type that people will find very applicable? Part of it is the stats or data content I shared earlier. A lot of people blog today and more people are using data in their posts. If you create a guest post that others can use, your post is likely to go viral.
Feel smart content: Another content type that goes viral is any content that makes people feel smart just for sharing it. Generally, people will share any content that will raise their social standing. So when preparing your next guest post, you can incorporate this into your guest post.
#6. Feature Case Studies of Viral Content as Guest Posts
So you created a guest post that went viral, should you retire it? NO! Blog about it in your next guest post. Go in depth and share how you were able to make the post go viral.
It's not everyday that people get to create viral content, so a case study of how you created one will definitely interest everyone.
Conclusion
Guest blogging can be very effective at giving your e-commerce website the early boost it needs to become profitable. A well optimized website that loads faster, and consistent guest posting on authoritative websites with long-tail keywords will help your e-commerce website get off with a good start.
Do you have some other ideas on how to use guest posts to market and grow an e-commerce website? I'd love to hear your views.
If you're interested in using guest blogging to grow any of your business and need an expert to help you with every aspect of it, from strategizing to content placement, don't hesitate to get in touch.
Latest posts by Ayodeji Onibalusi
(see all)