Running a successful health consultancy business takes a lot of preparation and hard work. Aside the necessary degree requirements for practitioners and the constant need to keep yourself abreast of latest healthcare practice, you also need to market your consulting business to the right audience to keep your cup full at all times.
The internet has made it easy for any business to easily acquire customers. This is no different for a healthcare consultant.
So what are the most efficient ways to turn your healthcare consulting business into a vibrant business? With blogs and media sites taking the lead as the most reliable source of information for consumers today, including people seeking healthcare advice, guest blogging should definitely be top choice.
This article shares some of the most effective ways by which you can use guest blogging to grow your healthcare consulting business.
#1. How to Discover Your Ideal Blogging Target
The very first step in using guest blogging to grow your healthcare business is to discover your ideal blogging target. This is the blog you typically want to see your post and a link back to your website on. Your interest in this blog may be motivated by the following factors:
The value the blog shares with its readership: You only want to seek out blogs that offer their readers real value. These are the type of blogs that can yield returns to you when your guest post is published on them.
The volume of traffic they get: Ideally, no one shares their traffic stats with the public. But your target should be some of the most authoritative healthcare blogs. Your first step is to look at their alexa rankings. The lower the alexa score of a site, the more the traffic the site gets. Highly trafficked blogs tend to have alexa rank between 100,000 to 1,000.
The blog's SEO stregnth: SEO refers to the blog's ability to rank well for competitive keywords in search engines like Google. A blog with a very good SEO rankings can help your website get higher rankings in Google when you get featured on the blog. This means more people can discover your healthcare consulting business through search engines.
The relativity of the blog to yours: This blog will cover topics on healthcare only and your interests will align with that of the blog author.
After weighing the variables that make a blog suitable enough for you to make a guest post solicitation for, and you've found the perfect guest blogging site match to make your blog post contribution on, you should get to the pitching aspect of it.
Check: Use Effective Inbound Marketing Guest Blogging to Grow Your Business
#2. How to Pitch Your Guest Post Idea

Credit (Flickr Sean MacEntee)
Pitching your idea to the right blog and getting accepted is the trickiest aspect of guest blogging. Guest blogging involves 90% your relationship with the host blog owner, and 10% your content. So it's not really your blog post that's so stellar that guarantees you're going to get published on the blog; rather it's how you present the idea of writing for them that matters.
Your process of pitching the guest post submission idea can go somewhat like this:
Find out as much as you can about them: You need to know all there is to know about your target before hitting the compose email button. This will pave the way for a easy communication process that will help you establish a killer relationship from the onset. Knowing about your host blog will shed light on factors like who is the right person to email (is it the editor, the blog owner, the webmaster or do they have a dedicated email handle for guest authors?).
Let Your Email Subject Do the Speaking: Believe me, your email subject will actually determine whether your email gets open or not. If you use a vague, uninspiring subject line, the receiver will not waste time before deleting your message. This means your chance to showcase your best article would have been killed.
Be Short and Succinct: Many bloggers get emails a lot. Many of them are very tardy at handling their email (and you should give it to them, this is not their area of specialty).  So it helps if you can express yourself in a very brief and straight to the subject manner. This will help them easily make up their mind on accepting your guest post offer.
Show Samples: Samples will help you give your would-be host the confidence in you that you know what you're doing. Very few people want to publish a guest post from first-timers. In my first guest post pitch to MarketingProfs (the biggest blog for marketing professionals), I told them how my posts have been on publications like Forbes and several other publications.
Show Who's Benefiting: You shouldn't be the sole and only benefactor from this, should you? Let your would-be host know that they will also be benefiting from accepting your article. You're a professional healthcare expert and their readers will be benefiting immensely from your top of the chart expert advice. You should make this known in your email.
Include your Ideas: This part can help prepare the host for what your guest post will look like. Including a couple of ideas in the initial email can show your level of seriousness and commitment to writing for them. And if they don't like your own idea, they can always suggest some. This will ensure the conversation gets off the ground.
Close With Expectations: You know the thing with expressing expectations in others? When people see you have it in them, it makes them feel a little bit indebted to you. So instead of just ending your email with a regular thank you, end it with something like "I look forward to your positive response". Even though very short, this simple line can do a lot!
With the proper subject line and the right use of the already outlined process, you should be able to get any blogger to show interest in your solicitation for guest post contribution. If you get a positive response, then move on to the next stage, which is writing your guest post.
#3. How to Write Winning Guest Posts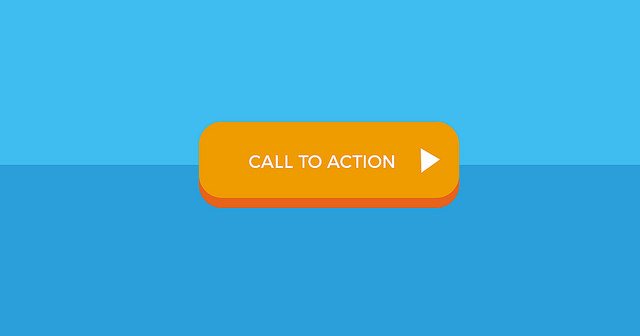 Credit : Joethegoatfarmer.com
As an healthcare consultant, you might not have the right marketing knowledge required to create an article that will convert your readers into instant customers, but that is all right. While your aim should be to provide expert advice that will help your readers acquire more knowledge about their health, you should also subtly market yourself in your content. Marketing yourself in your content should not be done in a way that seems obvious. Here's a couple of ways you can do it.
Share Case Studies: Do you have clients with health problems you've helped out before? Is their issue related to the topic of your article? Then include their story in it and share how a method you're offering helped solve their problem. Sharing a case study with them will show that your method is effective.
Use CTAs: Call to actions in your guest post may not be as direct as it would be in your content. Do you have materials that can further your readers' understanding of their health? You can point them to those materials by using CTAs in your guest posts on other blogs.
Address a Key Issue: One common mistake most people looking to grow their business through guest blogging make is packing so much in one guest post. As a professional healthcare consultant, you must feel you have a lot to share with your readers. However, there is key in moderation. Address a single issue in your guest post and let the readers seek you out for more!
Give Your Readers "Must-dos": Can you make your guest post feel like an actual appointment? Try giving your readers a couple of must-dos to improve their health. Now, encourage them to give you report on the progress of their efforts and follow-up with them from there.
Guest blogging is a very powerful way to reach new audience. Neil Patel, internet marketing expert and founder of several multi-million dollar businesses, recently went deep in his blog post on why guest blogging is the best inbound marketing strategy.
If you think you would like to use guest blogging to grow your business, but still do not have the time to do it, you can rely on our professionals and trained experts to help you out by getting in touch.
Image Credit (Flickr CC)
Latest posts by Ayodeji Onibalusi
(see all)