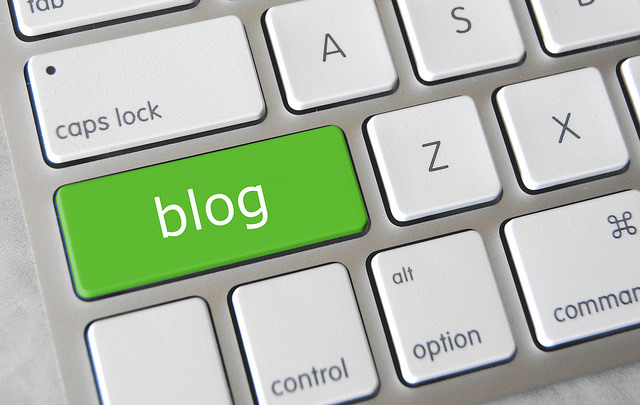 Are you a blogger or content marketer? What are the ingredients that make up a successful blog or content material? Today's content marketing world is driven by competition and demand. Demand for valuable content is high, and so is competition for audience.
The only way to stand out from the crowd and shine in a fiercely competitive industry is to give your audience everything they need in one blog post. This means your blog post should be regularly sprinkled with high quality images, relevant sources and data to validate your claims.
According to Content Marketing Institute, in 2014 72% of marketers created more content than in the previous year. However, another report found that 36% of businesses still struggle with producing the right content.
Want to know what type of content/blog posts work the most? Try data driven blog posts.
And blogging is not the only aspect of marketing that can benefit from data. Your marketing strategy in general should rely on data. B2B marketers that use data effectively in marketing have shown growth of 5% to 6% higher than their peers who do not.
Let's look at ways using data in your blog post can help your business.
Enhance the Quality of Your Content
What does a quality blog post usually feel like? Some will say it's a blog post you can take something away from, and others will point that is simple adds value. Now value can be in form of experience, knowledge or exposure to new ideas. Either ways, valuable content are high quality content.
Do you know that data can help you enhance the quality of your blog post? And this is not by a small margin. Using interesting data in your stories is one of the most effective ways bring value to it. Data will assist the user in measuring the importance of what you're sharing with them, and also give them the opportunity to compare their current situations to the promise you're offering.
If your aim is to produce more quality content then consider using more data in your content. See how you can improve content quality through data below:
Quote figures and statistics where necessary to debunk myths and common fears. Will your readers smell myth and fear-mongering or will they see concise reasoning backed by data? You choose.
Give others the confidence to link to your content by beefing it up with the right dose of data.
Learn how to create the perfect data-driven blog posts by reading a guide from Neil Patel.
Increases Reader Trust
Citing relevant data in your blog post in the right place might be the difference between a content that is well shared and mentioned around, and one that gets ignored. Your readers will trust your content and blog posts even better if you mention stats and data to backup some of your claims.
Blogs have been rated as the 6th most trusted source of accurate information. Why don't you bump the trust up by using data more frequently in your blog posts?
It's not easy to earn people's trust. But guess what they say about numbers? They don't lie.
If you can increase the trust from your audience through blogging, the following are some of the rewards you'll see.
They'll share your content with their friends and on social media. This is how growth through word of mouth is encountered.
They'll be more willing to buy from you. 53% of professional bloggers are interested in attracting new clients from blogging, while B2B marketers who blog receive 67% more leads than those who do not. Blogging the right way is all you need to do and you'll increase your sales and revenue through blogging.
Improve Search Rankings(Through Inbound Links)
Another great benefit of making your blog posts more data driven is that data-driven posts earn more inbound links. Compared to blog posts that include no data, blog posts with data are more likely to attract an inbound link.
Increased search engine rankings can translate to more traffic for your blog. More inbound links to your website or blog posts is one surefire way this can happen. By creating blog posts that are more data-driven, your chances of attracting inbound links will become higher.
If you want to increase your chances of attracting inbound links to your post, cite sources and include data in your content often.
Link out to others when you use data from them and notify them to increase shares and links to the blog post.
Have you tried using data more frequently in your blog posts? What are the results like?
Image Credit: GotCredit.com
Latest posts by Ayodeji Onibalusi
(see all)