Coming up with fresh content ideas to fill up your content schedule is not a very easy task. This is especially so if you do not have the experience and resources of a marketing powerhouse. But if you're going to stay ahead of the competitors, you need to regularly produce quality content for your readers.
However, not having the experience and financial power of already big companies, you still have a way to get your content engine running with fresh ideas. Here, I will be sharing some areas you can look to for fresh content ideas to blog, tweet or share about.
#1. The Media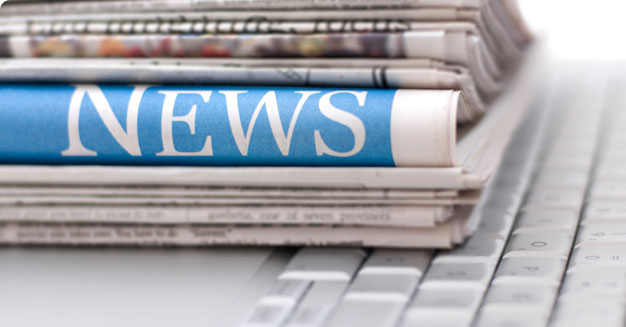 The media is constantly producing content on various subjects. Most publications publish by the minute.
While many of us look to stay abreast of information by reading news sites, you can refresh your content engine by subscribing to topics that are most relevant to your industry. Most of the news covered in this section will affect your industry, so sharing it with your audience is a good place to start.
You can even develop an argument around a news or discussion related to your industry.
Start by following industry publications that publish news content regularly on social media to get instant ideas from them. You should also subscribe to their email alerts and push notifications.
#2. University Website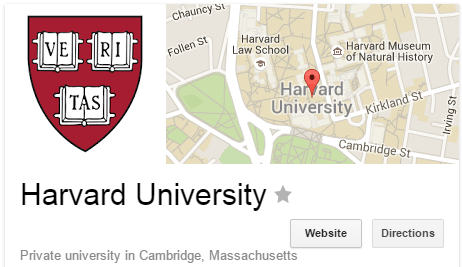 Credit: Google
Scholarly portals contain hundreds of highly informative write-ups that can inspire new content ideas. If you look the right way you will find a handful of content ideas that will sustain you for several days at a time.
These websites are like research libraries. Their contents are usually very thorough, but they can leave room for a lot of discussions to be generated around their articles.
What's more important is that you can also find data to support your content from these sites as well.
#3. Your Existing Content Arsenal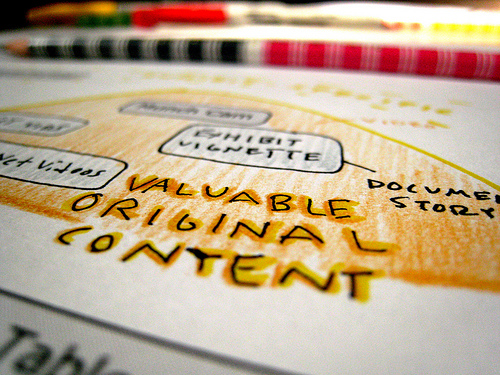 Credit (Search Engine People Blog Flickr.com)
When you look through your old articles, don't you ever think you can do something better today?
If you've published something that's very good in the past, you can go back to it and get ideas to create even better content that will still feel fresh and relevant for your audience.
To make it even better, you can narrow down to your most successful posts from the past. These are topics you've covered that your audience simply can't get enough of.
#4. Google Alerts

Credit: screenshot Google.com
Google Alerts is one of the most enduring tools you can use to keep your content juice running.
It's even more useful because you'll get alerts on what people are looking for or discussing based on the topics you're concerned about.
All you need to do is choose a topic you would like to constantly receive alerts on and go through the simple process to set up your Google alerts. Anytime a new discussion is published on the topics you subscribed for (which is often every time), Google will send you email notifications on them.
Read how to use Google alerts to find content ideas on ecreativism
#5. Social Media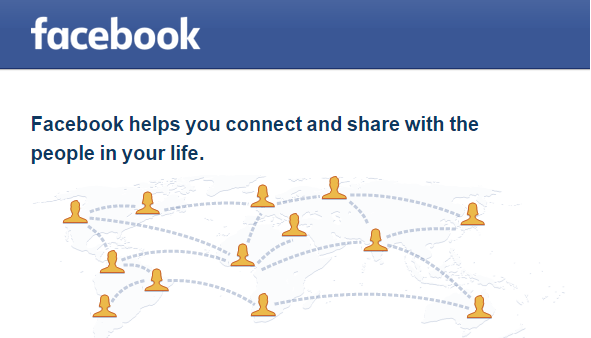 Image credit Facebook homepage
For most social media is the one-stop destination for new happenings around the world. The fact is, with the growth that social media has experienced, their is no topic that is not discussed on social media.
The first approach is to start following influencers and social media power-users that constantly share updates on relevant topics to your industry. This is guaranteed to give you a consistent flow of ideas to come up with fresh and relevant content on.
#6. Your Competitors
When there's no where else to look to, your competitors might be your best option. They will constantly churn out new content just to keep you behind them. But hey, you can use this to your advantage.
Start by subscribing to updates from your most prolific competitors. Then pick their best content and make something that is way better than it for your audience.
I bet they will be mincing when they see you come up with a greater resource than them on what they just blogged about.
Just as this is a very great way to keep your ideas running, it can also work against you if you're a lazy type. You have to make sure your content is very unique so they can't accuse you of being a copy-cat.
#7. Events and Gatherings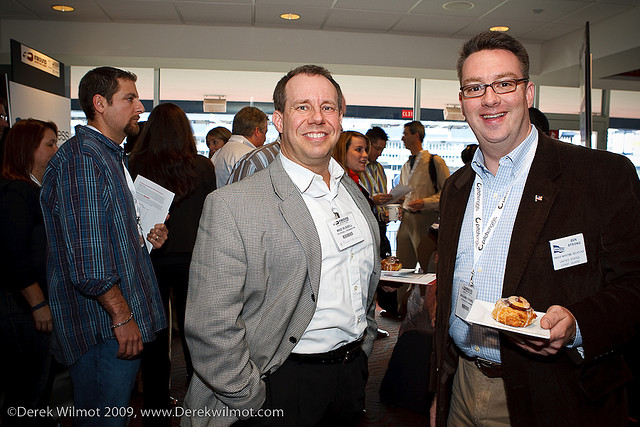 (CC) Derek Wilmot. www.derekwilmot.com.) Flickr.com
Events and gatherings are also a great place to get ideas on what your next content should cover. If you attend events regularly, you should be able to get ideas from the people you meet at these gatherings. This is especially so if they are also content producers from your industry.
All you need to do is engage people, especially known members of your profession, in intelligent discussions and listen for cues on what they're saying (or not saying, according to Greg McKweown) and you'd be amazed by the myriad of ideas floating around.
If you're a good conversation starter, getting people to loosen up and share ideas with you should be very easy.
#8. Talk Shows
When most people sit down to listen to talk shows, what they're after is how to be entertained. With a content marketer, you might decide to look out for more than just entertainment.
Most talk shows will give you new ideas on what you can create content on without having to talk about the subject related to your industry. You just need to be creative enough to be able to relate the trendy discussions on these shows to your area of subject.
#9. User Comments

How often do you read the comments posted by your readers? Do you take time to note what they're talking about? What do you do to address those issues?
How often you get ideas to create new content and blog posts from what your readers are saying in the comment might be a testament to how good your listening (or reading) ears are! By paying close attention to the comments your readers are making, you can get very good ideas that can help you come up with fresh contents and topics of discussions.
By paying close attention to your users' comments, not only will you get fresh ideas from them you'll also be improving interaction and engagement with your readers.
#10. Google Trends
This will be the second Google product that will be included in this list and it's for a good reason. Google Trends will help you capture ideas from trending topics around the world in your industry if you know how to use the tool.
Google Trends is an incredible tool that will not only help you when in need of ideas, but it will give you topics based on high search keywords that are currently generating interests among searchers.
The wealth of data the tool will give you can be helpful in determining the potential success of the topic you're going to choose.
You can read this blog post on SEOBlog to know how to use Google Trends to get content ideas.
#11. Quora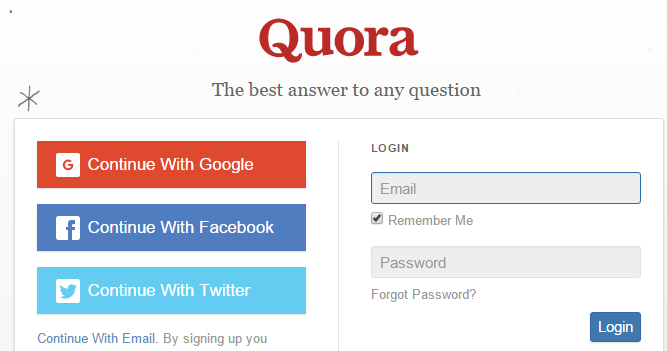 Credit: Qoura Homepage
Quora is currently my number 1 destination for inspiration and valuable discussions and ideas.
Quora is like a gift that keeps giving. From being a useful tool in finding answers (power users like Elon Musk, Jimmy Wales are regular contributors) to your questions, to being the place you want to read inspirational short stories, Quora can also fuel your supply of content ideas.
The ideal way to start is to follow topics you think are related to your niche and follow known experts that answer questions on these topics regularly. Don't forget to indicate that you can answer questions on these topics too so that you can get email alerts when people ask questions (which is where you get the most ideas to create contents on).
#12. Bulletin Boards and Forums
A couple of minutes spent on some of the top forums in your industry can turn out to be very productive to you. Forums are especially interactive as users post questions on existing threads, which can help you formulate topics to create content on.
With forums and discussion boards, you do not need special creativity to see new ideas to create content on. The fact is, the questions from users are often sufficient enough to help you come up with new content.
Register for just a few of the leading relevant forums in your industry and start joining discussions and conversations and you will be amazed at how much ideas come out of this activities.
#13. Expert Interviews
Do you spend time to listen to or read interviews of other experts in your niche? If you do, you'd already realize how much information these great minds put out in a single interview.
Sitting down to just one blog of interview a day can help you get loads of content ideas for your website.
Most often, the peculiarity of the subject the interviewer have selected might not give room for the expert to dive into every subject that arises. This is your opportunity to grab something to discuss about and shine yourself.
#14. Reddit AMA

Reddit will give you enough ideas to create more than 10 blog posts in just one AMA session. With over 9 million subscribers in the /iAMA (I Am A) subreddit, there're more people asking questions than are answering them.
So instead of just dropping your links on a subreddit and hoping to get clicks from the site, next time check out the (I Am A) subreddit and look for questions that are not being answered and create contents from the ideas you get.
#15. Inbound.org
Inbound.org has only continued to grow since it was launched in 2012 by internet marketing gurus: Rand Fishkin and Darmesh Shah. Inbound.org is particularly going to be a productivity joint for content marketers because the board is an incubating hub for successful content marketers to share ideas and weigh in on them.
The board has also opened up for people to share links to their blog posts, giving room for you to view what other content developers are covering and help brush up your knowledge of the topic.
#16. Twitter
Want a spot you can quickly get ideas to cover with having to pull strings? Hang out on twitter.
To boost your chances of getting relevant content ideas that will benefit your business from Twitter, start following known authors and publications in your industry on Twitter. This will make it easy for you to catch-up on new ideas to create content on.
#17. User Search Queries on Your Website
If you have means to track what your readers are searching for on your website, then you have access to raw ideas that can help you create more content to serve your audience.
Majority of readers will use the search function of your website to see if you've blogged about related topics before. Most of the time, they will usually end up disappointed. Why not turn their disappointment into joy by turning their search queries into new contents on your website.
#18. Webinars
If you run webinars on your website, then this is another avenue to get new content ideas from.
Start by introducing a survey in your webinar. Before you start your webinar, make sure you enable chat function and also include the Twitter feeds option; this will help you get real-time feedback. Then encourage your audience to interact and make contributions. You can use the data and response you gathered to create more content.
#19. Explore Content Curation
We understand that not all of us have the time and patience to sit down to start looking through media sites for content ideas or poking into people's minds in webinars for data to create fresh contents. So if all of the tips above still, by some way inexplicable, did not work for you, you can curate content from other sites.
While most sites would prefer you share your content with them, there are a handful of publications that will reach an agreement with you to curate their original content on your website.
What other ways do you know to get fresh content ideas? Share your methods with us in the comment section.
Latest posts by Ayodeji Onibalusi
(see all)