Editor's note: This is a contribution from a guest author. The views expressed in this article are those of the contributor and not that of EIM.
Would you like to place your website in top ten positions on Google?
If yes, it is all about search engine optimization. When I attended a Montreal SEO seminar presently, the presenter asked the question to the audience if they had made use of search engine for their websites ranking. Nearly all hands in the hall went up. There is no doubt in saying that Google is the most recommend search engine for higher ranking and marketing of your products and services. However, it is not easy because to gain ranking on Google, you need to do SEO and link building. It is quite long and time-consuming process. There is a need for special techniques and experienced to pass through Google algorithm as it refines continuously. For this reason, the process of higher ranking becomes quite tough.
The plus point is that you can find a lot of firms and resources with the specialized and experienced team to get your site highly ranked on major search engines. Here, I would like to contribute some techniques and plethora of knowledge with you. If your website is not ranking well in the top ten result of Google, you are not getting enough traffic. Many people link Google top ranking with good quality content. Let's start with major points to beat your local Toronto SEO Toronto competitors.
Picking Up High Volumed searching key phrases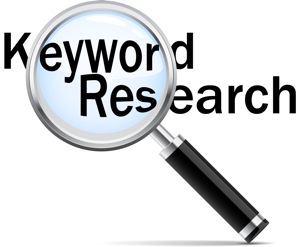 Your selected key phrases should be between two to three or four words to rank well. You should keep in mind two things;
It should be based on real search terms used by people.
The competition of key phrase should be low to outrank easily.
Google keyword planner will give you an idea of what is the competition state. You can easily select low competition keywords using this tool easily.
image credit: Petiri Eisikovitsh (Flickr)
Know your competitor
Your competitors are the ten websites that are displayed on the first search page of the Google. You need to outrank these competitors. First of all, pay attention to the onsite search engine optimization techniques such as usage of the right key phrases, description, H1 tag, the URL and the website title. It is very tough to beat web site having high creditability. If you do on-site SEO carefully, you can easily beat your competitors of having high page rank (the authority, domain age, the backlinks placement).
Picking the Right Key Phrases
Once, you will know your competitors, and learn the way of how to beat them, you need to develop a website that pages contain the main key phrases in the title, description, URL, article body, quality contents, and H1 tags. Do not make use of spamming links as it will hurt the ranking of your website.
Bonus Points
Search engine optimization is the never changing game, and it always requires more knowledge to rank well. There are many other important factors such as Edu links, anchor text, do follow, not follow and many more. You should keep in mind all these elements while starting link building techniques. Quality link can give you valued traffic and more customers. Start the step by step process so that you may work in an organized way. Remember the fact that knowledge is the power. And high ranking website will give you revenue and traffic. There are some other important things that business owners should know. If you do not have time for SEO, you can hire the services of a good firm who can rank you well. I hope that after reading this article, you may have a precise plan of how to rank your site by following some essential SEO factors.
This is an article contribution by Edwin Smith.