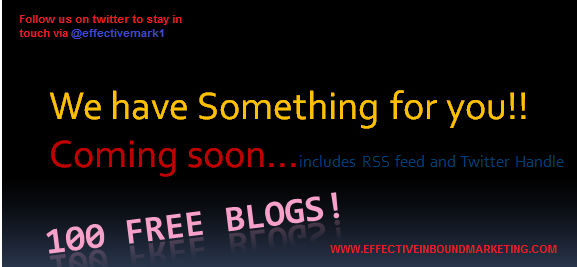 Have you ever thought it a daunting task finding reliable blogs that are regularly updated which you can go back to regularly? I'm sure you must have.
As big as the internet marketing niche is, you won't be surprised there are so many great blogs out there you haven't read before. It's not because these blogs aren't popular, it's just that the space is too big and crowded.
Finding good blogs to read shouldn't be as tough as making money. So I've taking the pain to help you find some of the most reliable blogs in the internet marketing space, actually 100 of them, which you can add to your RSS feed and go to every day.
Why do I need 100 blogs? Well, to be sincere, I cannot answer that question for you. Neil Patel says one of the reasons he's able to write great blog posts is because he reads hundreds of blogs every day, so reading many blogs daily should help improve your marketing/writing skills.
The list, just like what Unbounce did with their top 75 blogs, will include an RSS feed address for you. And not only that, I will also add their Twitter handle in case you want to follow any of the blogs in the list.
The aim of this list is not to create a top #1 internet marketing blog. Rather, you'll find the positioning amusing, so no blog is emerging as the #1 top internet marketing blog. Because your favourite blog is #1 does not make it the #1 internet marketing blog on the list and neither is the blog in #100 the last. It's just a simple list, meant to be fun while bringing all the blogs in the internet marketing space you love to read into one place.
I know some of the blogs you know and expect to be included in the list will not make it. But it's just a list and as such is going to be limited. It's limited to 100 blogs. But that doesn't mean the other blogs that didn't make it are not worth reading or are inferior to the ones that made the cut.
If you have blogs you wish you wanted to see in the list, you can mention them in the comment section when the post finally goes live and I'm sure you'll be making a lot of people happy by introducing an excellent blog to them.
Thanks for looking forward to the post and I hope you'll all enjoy it.
Make sure you sign up to the newsletter so that you wont miss the post!
Latest posts by Ayodeji Onibalusi
(see all)