If you're a participant in the content marketing industry or have been an active spectator then you must have seen how Google has taken every possible steps it could to make it tough for webmasters to game its search rankings. Every avenue to acquire backlinks has been cracked down and once harmless looking methods are now considered grey hat.
This moment is one where content marketing requires to not only attract inbound links to a website, but should also give the author high quality visibility. MyBlogU, Ann Smarty's new project comes at a time when it is most needed. Let's get to know MyBlogU and who its intended users are.
Announcing @MyBlogU: Brainstorm & Create EPIC Content #MyBlogU http://t.co/ECVawctEcp

— Ann Smarty (@seosmarty) July 3, 2014
In this blog post, I hope to quickly introduce you to Ann Smarty's new and exciting product MyBlogU.
What is MyBlogU?
I have not had the privilege to really talk about MyBlogU with Ann, but I'm certain that by mere looking at product one can come up with a lot of ways to describe what MyBlogU stands for. For me, it represents brand, connection, exposure and above all, communication. Experts are able to build their brand, strengthen their connection with their existing readers and the readers of other blogs and ultimately communicate with the inbound marketing community about what plans they have.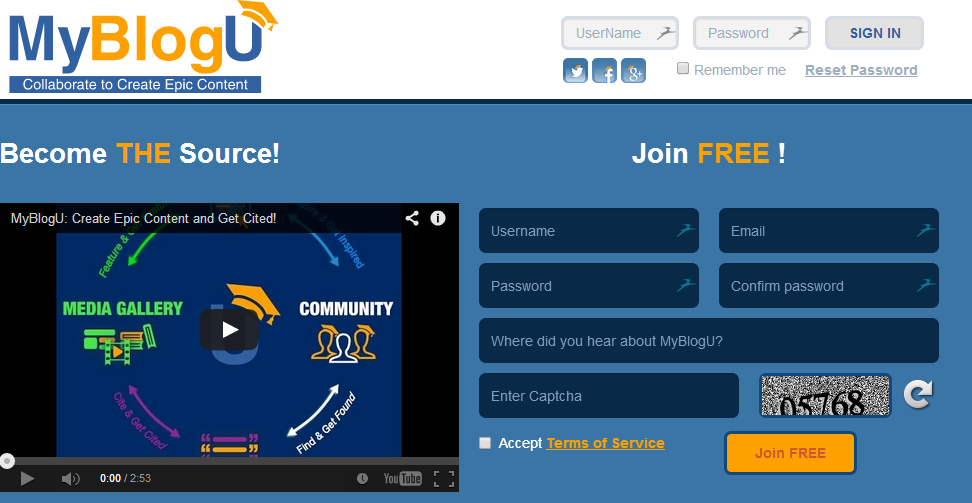 This is all inbound marketing stands for. As MyBlogU becomes more mainstream, I'm certain we will discover better ways to describe what it stands for and better understand how to use it.
See an example of what MyBlogU does.
Who Is MyBlogU Created For?
For a product to really get its space in any industry, identifying who it is created for and what purposes it serves is the most important thing. Graciously, with Ann's vast knowledge in online marketing this isn't an issue. We're quickly able to identify who her product serves. For instance Ann's first product, MyBlogGuest is for bloggers and guest bloggers. MyBlogU, on the other hand, is for Experts and content creators.
If you're an internet marketer looking for an app that will help you spam the hell out of bloggers, I don't think Ann thought of you when she was creating MyBlogU. But if you're a content creator, committed to quality or an expert in your niche, then you should be able to find a place in MyBlogU.
How to Get Started with MyBlogU
Even though my aim for writing this article is not to show you how to use or get familiar with MyBlogU, it was just to introduce you to the product. I think I should do justice by pointing you to another resource that serves that purpose. Christy from TechWise has written a brilliant piece that went into depth to cover everything there is to know about MyBlogU. It also includes a video and tutorial images.
Once you've learned about MyBlogU and start to use it, I'll be glad to know what you think about it and where you think it is going to lead inbound marketing.
Latest posts by Ayodeji Onibalusi
(see all)