This is a contribution from Chanel Ross of WebTalentMarketing. I hope you enjoy the read and let us know if you have ideas you like us to explore.
Students attending university or college spend hundreds of thousands on their education. We take out exuberant loans, scrape a living off of fried cafeteria foods, and consume enough energy drinks to incapacitate a horse for the sake of earning a degree, and ultimately a career.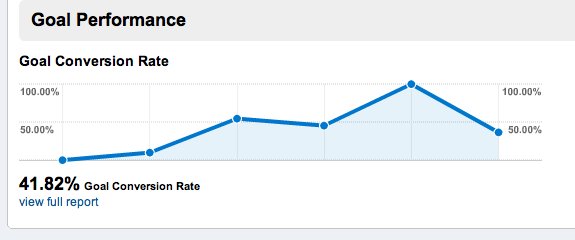 The question every student is asking him or herself is, "Will this help me in the future?"
For most communications, business, and marketing related majors, this may not be the case. Most universities and their administrations' curriculums are either set in stone or shrouded in mystery. Unknowing students cannot question their classes and teachings because they simply do not know enough about the industry yet. Students are, more often than not, being taught the traditions and methodologies of the past. What college students need to know are the innovations and tools of the future.
It's All Interconnected
Marketing, Digital Marketing, Public Relations, and Advertising may be their own respective majors now. But, after college they transform into an intricate multifaceted system of communication and analysis.
Marketing in particular is an ever-changing field derived upon the action or business of promoting products or services. Therefore, within this technological age, the rules, platforms, and means of marketing are constantly changing.
Keeping up with innovation, current marketing tools, and digital standards because they are the key to understanding modern marketing.
SEO and Google Analytics
Google Analytics is one of the major tools universities don't teach marketing students. Google Analytics is a service offered by Google that generates detailed statistics about a website's traffic and traffic sources and measures its conversions and sales. The product is aimed at marketers as opposed to webmasters and IT professionals.
Instead of polling your audience to find out what they say they are interested in, Google Analytics shows you what they are actually interested in. The product reveals pages most viewed, all traffic to the site, referrals from other sites or social media, and much more. Understanding Google Analytics helps you understand where the future of marketing and SEOs are headed.
SEO, or Search Engine Optimization, is a term little used within marketing classrooms. Search Engine Optimization Marketing, SEO, is the practice of improving and promoting a web site in order to increase the number of visitors the site receives from each engine.
While marketing needs to be clear and concise for audiences to understand why your product or service is best, so do search engines. Google, in particular, tries to give its customers the best answer to keyword searches they can. Simplified it means that the way websites phrase keywords could be the difference between being sited on Google's first or last search page. Often, this means life or death for businesses.
Most marketing, public relations, and advertising companies utilize Google Analytics and the influence of SEOs to understand which aspects of their website, service, or ad creates popularity.
Where is Marketing Headed?
For college and university students, this may be the most important question. More often than not, marketing students believe that they are well trained on up-to-date technologies, marketing strategies, and media tools. But, marketing's platforms and statistics are always fluctuating. Consequently, no one can feel absolutely secure within the marketing world. Often, students graduate after years of hard work and dedication to realize that they have only scratched the marketing industry's surface.
Knowing the difference about market trends, upcoming applications, and soon to be obsolete practices, and social platforms can be crucial in studying smarter and not harder.
To gather expertise and confidence, you have to keep current on digital tools and search engine technology. These dynamic fields within marketing are constantly revolutionizing. By understanding these tools, you have already placed yourself ahead of the game.
What Does All This Mean?
Learning and understanding traditional modes of marketing, such as email marketing, social media and its multiple tools, persuasive writing, and direct marketing, are very important skills acquired during college. However, the fact is that students are graduating universities and colleges around the nation without experience, or sometimes knowledge, regarding SEOs, Google Analytics, or Digital Marketing.
The future of marketing and businesses reside in the next generation of university students. And we all need to be aware of the innovations, tools, and marketing methodologies of the future.
In order to succeed in this constantly shifting industry, it's essential to understand our lessons and learn new ones on our own. Until academia can catch up to modern methods of marketing, we need to remain hungry and fill the gaps in our knowledge.
Takeaways
Marketing, and specifically digital marketing is an ever-changing field. Whether you're a recent graduate or professional marketer, you have to adapt to the new and fusing technology of our world.
Always stay up-to-date on upcoming and obsolete digital platforms. This will help you maintain an edge on the competition without needlessly reading up on soon-to-be obsolete technology and techniques.
Always remain hungry for knowledge
Image By 30 Lines via Flickr
Latest posts by Ayodeji Onibalusi
(see all)