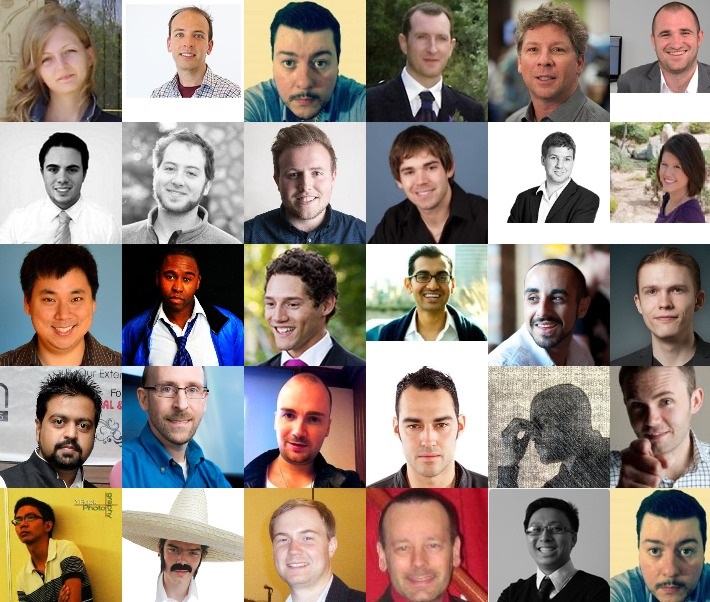 Every inbound marketer or webmaster aspiring to become successful at SEO finds one very particular aspect of the job the most adventurous. This is building or acquiring links to your website or those of your clients. But what any sensible SEO expert will tell you is that making link building mistakes today is costlier than it was two or three years back.
However it is, you want to know which mistake must be avoided at all cost, as we also do.
In order to find out, we called the most successful SEO experts in the industry and asked them what one link building mistake must be avoided in 2014. Their answers are shared below, in the order they were received.
***A Big THANK YOU!! to all the experts that responded and shared their "one link building mistake to avoid". It's an honor to have you on board!

Avoid sites that easily accept guest posts on a variety of topics. When it comes to guest posts you want to be very selective and do your research on the quality of posts they are publishing. Quality sites often have a stricter process and are more specific on what they will and will not accept.
Danny Tran is the SEO Manager at SingleGrain.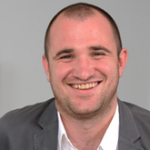 If it sounds too good to be true then it probably is – A real basic common sense approach needs to be taken here.
There are some websites that will sell you "10,000 SEO friendly backlinks" for jut $5!
This is a waste of $5! And may cost you your business if Google ever finds the links.
Quality links cost money – And the price you pay per link may have a hidden high price of Google doesn't like what you are building / buying.
Concentrate on developing your profile in your community and leverage links – and real world coverage in a sustainable and organic manner
That is 2 things – sorry!
Gareth Hoyle is the CEO of UK link building company, ManualLinkBuilding.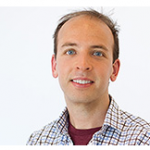 I'd say the one mistake people make with link building is that they don't send out enough outreach emails. Sending out targeted, non-pushy emails is the key to building links in almost every single niche.
Brian Dean is the brain behind the all massive work that takes place at Backlinko.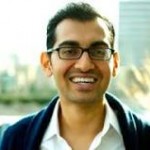 Rich anchor text. If too many of your backlinks contain rich anchor text it can actually hurt your rankings.
Neil Patel is the founder of two successful internet companies, KISSmetrics and CrazyEggs. He is also the brain behind the popular internet marketing blog QuickSprout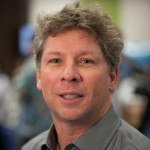 Danny pointed me to an epic article on link building mistakes to avoid published in 2012. It still holds it's power, and the point is to avoid cheap, easy links. Make sure you read this blog post.
@ayoonis this is to be avoided http://t.co/IfliyHW3bN

— Danny Sullivan (@dannysullivan) February 12, 2014
Danny Sullivan is the founding editor of MarketingLand and SearchEnginLand.

Don't build links with the intention of building links. Instead, just publish amazing content both on your website and off your website. Earn links rather than build them. The links will come naturally, and you'll be immune from suffering Google penalties.
Jayson DeMers is the Founder and CEO of Seattle based content marketing firm, AudienceBloom.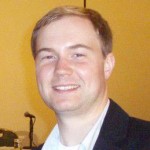 If you are going to continue with guest blogging, make sure you're not only focusing on the quality of content you are writing, but also what sites you are writing for. Use the author bio at the end of the article in link back to your site and stay away from in post links.
Zac Johnson is a super affiliate marketer and successful internet marketing expert. He has founded several successful websites which sold for several thousands.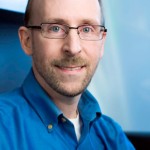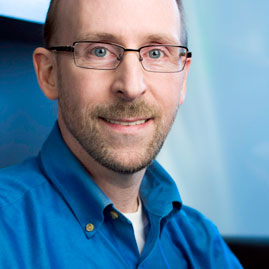 The primary link-building mistake to avoid is attempting to build them in the first place. High quality links are earned through the creation of quality content that is valued by your audience so greatly that they voluntarily link to it and share it. Google's Matt Cutts clearly states that link building is against Google quality guidelines as those links are created with intent to manipulating SERPs.
Randy Milanovic is the founder of Inbound Marketing company Kayak Creative and also the author of Building a Better Business Website.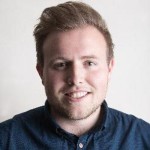 It's common practice to only chase followed links as they have the most impact on search visibility, however you shouldn't rule out the idea of having either a nofollow link to your website or a brand mention without a link.
These other methods are becoming more powerful and larger sites are introducing a nofollow external linking policy. But what a nofollow link can do is bring eyeballs to your website and in turn increase the chance of them socially sharing your website or linking to it from their own.
If you are constantly chasing followed links and refusing to accept nofollow links or brand mentions, you are missing out on a large impressions market! At Zazzle we are seeing more and more evidence that brand mentions (without a link) and nofollow links are playing a role in how your website is ranking for key terms
James Perrott is the head of search and data at Zazzle Media.
#10. Kristi Hines – Kikolani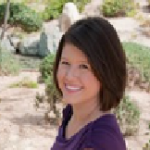 Stop building links on websites that are not relevant. If you are building links to a website for gardening supplies, get links from sites that have to do with gardening, plants, homes, landscaping, etc. Don't try to get links from travel blogs or tech blogs just because they have a good PageRank or MozRank. Irrelevant backlinks just tip off Google that you're doing something you shouldn't be to get better search results, and you'll just wind up having to clean up after your bad link building choices later down the road.
Kristi Hines is a freelance writer and professional blogger. She is the founder of Kikolani and also blogs for KISSmetrics and Kikolani.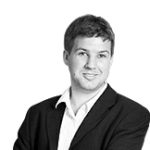 Don't focus on just the link. Great links should be a by-product of great content. That means that they receive lots of social attention and human engagement, because it's resonating with a targeted audience.
So think less about the link, and more about how you can become an authority within your sector.
Kelvin is the Managing Director at www.blueglass.co.uk. Follow him on twitter @kevgibbo.

One? It appears that almost any link-building is a mistake if there is even the ghost of a chance that Google will think it's link-building.
I'm going to go out on a limb with a radical prediction here; I know a lot of people will think I am crazy.
Many webmasters are in a state of panic due to the seemingly random manual penalties Google is passing around, and they are NoFollowing all their outbound links in order to get penalties removed. That will soon be a fairly substantial part…
David Leonhardt runs The Happy Guy Marketing, a content marketing and SEO-related service provider.
#13. Tad Chef – SEO2.us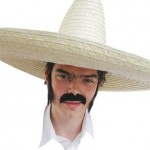 A good question. By 2014 it's clear that relying mostly on one link building technique is a mistake. Until last year everybody was happy with guest blogging, even people outside of SEO. Now a formerly perfectly white hat technique gets already considered as SPAM by the almighty Google.
In 2014 you can't just replace guest blogging with any one technique anymore.
You have to rethink your whole SEO strategy and how link building still fits in. You simply can't keep relying on just one technique. Even in case you and the rest of SEO industry considers a technique safe and valuable doesn't mean Google will let you keep using it.
Google can't tolerate SEO success anymore it seems. They want to take away any option to speed up the process of gaining link popularity on Google. Unless of course it's using Google's proprietary tools. These do not work though. Google officially claims that authorship or Google+ do not positively impact search rankings for strangers. So you need to diversify your link building methodology
while at the same time become less dependent on Google and its gatekeeper traffic. They can close the gate any time and you will be locked out again.
Tad Chef is the founder of Onreact.com. He helps people handle blogs, social media and SEO.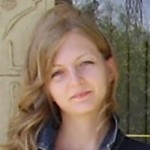 Doing anything for the sake of getting links… Links should come as a bonus rather than being your first objective when doing anything online. Doing social media marketing (in any forms), creating great content, even reaching out to bloggers and publishers (directly or using the services like HARO) – anything you do should target building your brand, following and loyalty rather than getting links. If you are authentic in your relationship building and creating quality, links will come on their own, as a result of your activity. Being a recognized expert in your niche will attract interview opportunities, round-up mentions and citations…
I don't think that's still 100% safe (as records show no one is safe) but at least it changes the overall mindset and lets you develop other traffic-building and lead-generation methods which, in turn, builds a more reliable digital presence in the long run.
Ann Smarty founded the popular successful Guest Bloggers platform which helps authors and bloggers meet. She also shares from her vast understanding of SEO on her blog, SEOsmarty.com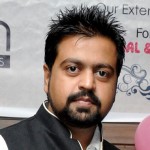 One of the mistakes I still see SEOs making is using exact match anchor texts aggressively while building links. This is something that needs to be completely avoided for the years to come and not in just 2014.
Pratik Dholakiya is the Co-Founder & VP of Marketing of a full service digital marketing agency, E2M & a creative design firm, OnlyDesign.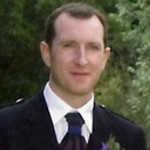 The correct answer is ultimately 'Appearing to be link building – even under close scrutiny'.
But I think the question can only be properly answered in context to your site/situation. On the assumption you're not talking about churn and burn or blackhat cleverness it depends on your goals, aims, timescales and situation.
For example, if we're talking about a link strategy for a client/employer who have short term objectives but long term strategies (and want a clean approach) then I'm not interested in us building links we'll have to cleanup or disavow for them in 6 months time. That's regardless of the short term benefits we 'may' manage to convey to a team who might not be SEO savvy, are under lots of pressure, highly stressed about a penalty or shift in G guidelines and so on.
It might be that your borderline links didn't even contribute to the situation but to a manager or 3rd party SEO company perhaps trying to unseat your contract I'd rather not have to stand behind 200 mediocre links and be in a position where I need to justify them.
The problem of course is the list of what's allowed continues to become shorter and shorter as Google deem more and more tactics, some of which were quite recently or even still currently regarded by many as safe, so rather than deciding what can pass under the radar for now in 2014 it's really a case of focusing on big brand links, achieved in a way that doesn't scream 'link bait', which are going to stand the foreseeable test of time and create and natural trickle down effect through the web.
'Brand links' doesn't offer any guarantee in itself as we've seen G even taking action against big brands recently but there's a certain level and type of brand which will be highly insusceptible to penalties/scrutiny and it's them you ideally want to focus on if budget allows. A big benefit to having larger clients with larger budgets and long term aspirations.
If you're doing the work for your own site or a client with a more liberal approach to short term benefit you can obviously relax knowing you can do some cleanup in 1 year if a new guidelines comes into effect or it's riskier strategy only being ahead of the curve by a small margin but there's still big short term gains to be made in that way in certain areas so to outright say don't do them is wrong.
There's obvious stuff which is likely to be penalised/limited/dampened/scrutinised in the future, like infographics, but by focusing on the least problematic links for your sites (big brand) it saves you guessing what tactics will be hurt and when giving you longevity and more time to focus on moving your business up and to the right instead of constantly cleaning up after yourself and rebuilding what's lost.
Chris Gilchrist is the Founder and MD of SEO and Website Building company HitReach.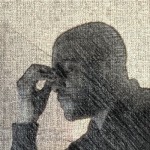 The one advice I will give is simple. Do not build links. End off! Do not do it!. Focus on building relationships instead. After you have relationships then you can push out juggernaut contents, (I am very guilty of not doing this). I don't mean the typical mediocre contents that spans across the web, Neil Patel and Brian Dean are two of the most proficient content builders in the industry, google them to get an idea. Once you have relationships in place, your contents will generate links on their own because you already have the relationships to facilitate the process in place. 

The harsh truth is this, every time you try and build links you are trying to manipulate the system and according to big G, it is against their webmaster terms and it's only a matter of time before the hammer lands on you.
Samuel is the founder of SEOSamuel an SEO consulting firm. Samuel specializes in SEO consultation, analyses and local SEO.
#18. Harris A. Schachter – OptimizePrime                      
The number one link building mistake that must be avoided in 2014 is the notion that you don't have to build links.
There is the idea that if you "build it and they will come" in regard to content and links, but it's simply not true. No matter how awesome your content is you still need to actively pursue links through outreach and promotion.
Sure, in the future links might not count as much as they once did. They could be replaced by co-citations, social mentions, or the amount of change stuck in your couch. Who knows. But for the here and now, they work. Even anchor text still works as long as there are other signals of authority. Overall the link building message should be "don't overdo it" instead of "you don't have to do it."
It's good to think about the future, and there is value doing so, but it's too premature to disregard link building as a necessary task.
Harris is a digital marketer and the founder of OptimizePrime and SEO consulting firm.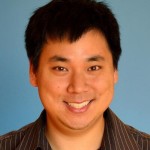 My sense is that many of the Google algos for detecting link spam is often based on the notion of "guilt by association". So in 2014, the one mistake I would avoid is linking to "bad neighborhoods". Instead, focus on cleaning up your own outbound link profiles. For example, by eliminating or no-following any links from your site to any other sites that you suspect are employing shady linking tactics.
For example, on my own blog at wordstream.com, I recently blew away *all of the links* in the blog comments, since we found that many of the names and comments were spammy link drops. I realize that most link clean-up projects involves deleting or disavowing spammy inbound links – however I think webmasters ought to also be proactive at cleaning up your outbound link profile, too!
Larry Kim is the founder and CTO of WordStream Inc, a top SaaS for SEO and Internet Marketing.
#20. Richard Marriott – Clambr.com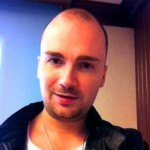 I guess the one mistake would be not link building. By this I mean taking everything Matt Cutts says literally and getting so scared of Google pulling the carpet out from under your feet that you stop link building all together.
Seriously, as long as you build quality links on relevant sites you'll have nothing to worry about. So keep link building!
The second mistake I think must be avoided is not paying enough attention to getting fresh links.
Fresh links are actually the best links you can get because they get your content more eyeballs over the short honeymoon period after your new post goes live.
I LOVE getting fresh links the most because it also shows Google that if your content within days of getting published attracts a ton of links from relevant sites it MUST be a piece of content worth paying attention to and ranking.
So what i'd recommend is paying a lot more attention to promoting your content HARD during those crucial few days after it goes live. If you promote it well and it's indeed a great piece of content then the fresh links you get from those 3 days of promotion may even be enough to outrank your competitors overnight in the SERPs.
So if you're worried about or even dislike the whole link building thing you may not even need to do it because the fresh links from your promotional efforts could be enough to get you to that top spot you wanted after all.
Richard Marriort is the brain behind the famous top expert round-up from Clambr. Read his blog regularly for tips and advice on how to get experts to join your interviews.
#21. Chris Dyson – TripleSEO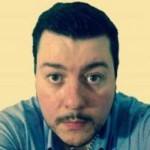 The biggest link building mistake that anyone should avoid in 2014 is not diversifying especially if they want long term success. Whether that is scaling guest posts, doing purely infographics or just buying links be careful of being to reliant on one "trick".
Chris Dyson is the Online Marketing Manager at HitReach. He also writes for TripleSEO.com.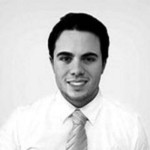 Some contrarian advice: the biggest link building mistake in 2014 is to fall for the myth that link building doesn't work! Google would love to have you believe that social shares and that G+ profile are going to take you to the top, but the truth is off site links (and smart use of anchor text) still matters greatly — take it from a slew of people who are actually doing SEO, not talking about it.
In attracting links, the biggest mistake is to not make use of interactive content: stuff like You vs. John Paulson or Help Scout's own interactive Customer Service Quotes Database fit the bill of visually appealing and interactive content that gets people to actually link.
Gregory Ciotti is the author of Sparring Mind. He explores how to use creativity, productivity and habits to enhance your work.

Following the Pack: It has became very apparent that if you are earning or building links the same way, and in the same places as many others then it will lead to trouble. Guest posting went from a great way to get links to something that could get you penalized over the course of a year. Many other link practices have had the same fate. It's clear that these methods produced results. But when something produces results it gets pounced on and commoditized to see how low of a cost can be achieved at scaling certain tactics. These are the type of situations that Google's spam team will monitor and pounce on. If you want to have a success be where no one else is and do the things that no one else will do. Create a barrier of entry using creativity, awesome work, and a lot of research and you will be find yourself focusing in the right areas.
Mike Ramsey is the President of Nifty Marketing and NiftyLaw. He is an avid blogger and conference speaker who loves all things local.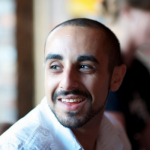 I'd say the biggest thing to avoid is spreading your tactics too thin. With everyone getting so gun-shy about link building (whatever link building even means anymore), it's easy to try a lot of "safe" tactics. However, if you do too many things at once, you're not going to do any of them well.
However, I'm not saying you should abuse any one tactic either. Every business is a little different and thrives on different things. It makes more sense to fill in the big gaps with your marketing plan, and every time you have one patched up, move onto the next. If your business is growing fast and smart, there will always be something that can be done better.
Peter Attia is the Online Marketing Manager at PingBoard.com and he is also the internet marketing blog, CucumberNebular
#25. Michael King – iPullRank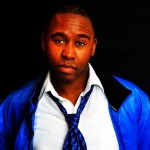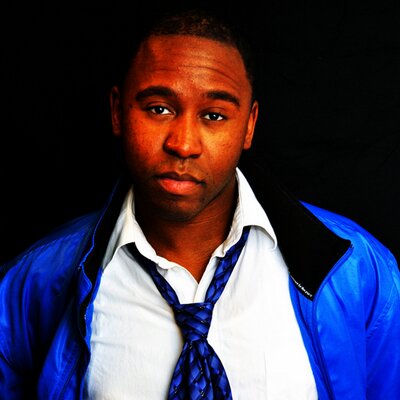 Marketers need to reconsider thinking of link building outreach as a numbers game. It's not math, it's psychology. Spend more time on less prospects instead of sandblasting form letters to thousands of people. Create meaningful relationships instead of one link stands.
One more thing that I'm sure everyone is saying — guest post on sites for qualified traffic not links — because at the end of the day we are building links in order to get qualified traffic in the first place. I'd suggest checking out a prospective site's twitter following on Twtrland to see if your target audience matches up with theirs.
Michael King is the former Director of Marketing and Strategy at iAcquire and Digital Marketing Consultant at iPullRank.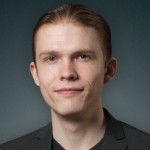 Using hit-and-miss tactics.
Might not sound like a "single mistake," but it is.
Most link-building tactics rely on the idea that if you just do enough of it, eventually you'll get results. Somehow. And that's the problem: there's no clear idea of how you're supposed to see results. They just imply that you'll get the results you want if you just use some magical tactic.
So, don't fall for the fads. Instead, when you're evaluating a marketing tactic (for link-building or for anything else), consider how exactly you're supposed to get results from it. And if it makes sense, go for it.
Peter Sandeen helps businesses stand out from the competition. When you know what are the best reasons for your customers to choose you, your marketing can be truly effective. See what makes your business and products stand out here.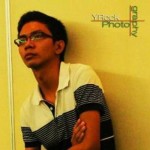 Automate the whole process of your link building campaign.
This is the common mistake I've seen so many SEO professionals today whichever hat they're wearing (white, black or grey). The eagerness to achieve quick results for a business/site allows them to use automation to every activity/phase in the link building process from content creation to actual link acquisition.
Though automation is not really bad in search marketing since a lot of us are using it (we're not just aware), we should be careful in applying automation to every phase in link building. Creating content using automated tools to publish more pieces on your blog doesn't work anymore. Instead, identifying your target persona group and knowing their online needs and wants should be your first initiative in content creation given that those steps could help you provide valuable information for your content asset.
You can't just automate all the activities in link building. Be natural with your approach.
You can check out this post about natural link building to learn more how to automate link building the right way.
Venchito Tampon is a link building strategist and content marketing specialist. He is also the founder of marketing firm Digital Philippines.
It would be advisable to not outsource link building work to low quality suppliers. I see many webmasters looking to save money and cut corners they outsource link building to the cheapest possible source. The issue is this type of low quality link building whilst it may save you some money initially, it will cost you far more in the long run. My advice is for webmasters to use trusted suppliers who show transparency in all work completed and provide full link building reports.
James Norquay is an SEO & Inbound Marketing Consulting Director from Sydney Australia. He is the founder of Backlinks.com.au.
It will be a great reward if you can tweet about this post or share it on Google+ and LinkedIn with you cool friends. Let them know that you discovered something precious :).
Latest posts by Ayodeji Onibalusi
(see all)