It gets difficult by the day, that is getting a guest post published on your favorite blog. But there are people out there who are successfully getting guest posts published. Irrespective of what Matt Cutts is saying. Irrespective of how many more people are joining the band wagon by the day. They still find it easy getting a guest post opportunity and yet, here you are hitting your head on the desk because another blog has rejected your request.
Why don't you let me offer you some tips that we use to get guest posts published for our clients and our other websites? I am sure the quick tips you will be reading below are not only practical as they are also sure to give you a better chance at getting your guest post published.
#1.) Build Familiarity with the Blog and it's Authors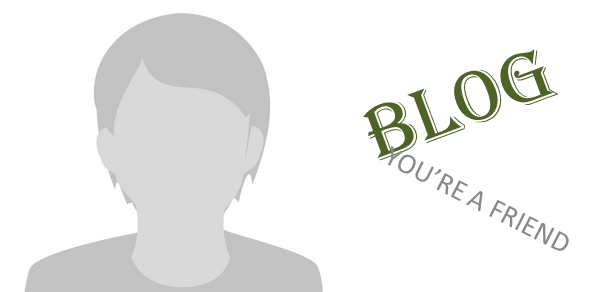 There is no more guaranteed way to get an unfair advantage at getting your post published on a blog than getting familiar with the blog and more importantly the authors. Make sure you're always noticed by leaving a pleasant comment on each author's article in order to create awareness for yourself in the author's mind. This is highly beneficial because the next time the author will be receiving your pitch, it won't be perceived as a cold call from a total stranger.
However, if you're trying to using blog comments to gain the attention of bloggers you should take caution to avoid appearing spammy. With this method, things can quickly go out of hand and the result will be negative. Take it slow and take your time in order to ensure your comments are not only insightful but also personal to each blog author.
If I wanted to get the attention of an author of a blog I wish to be featured on, here's what I will do for example. I'll post a genuinely thankful comment on his most recent article (and would be certain to be the first to do so). Everyone loves to be thanked!
I'll also buttress his points by citing examples of how the methods highlighted in his article has once helped me solve a particular problem. This will make the blogger feel even happier because you've just publicly given him an endorsement :).
If I noticed an error in the blog post, I'll make sure to point it out before it's too late (make sure this is done through personal email and not publicly!)
By doing the above, you're gradually getting out of the blogger's "stranger zone", thus creating an opportunity to get an advantage others will not get.
(Read: The Ultimate Guide to Guest Blogging for Backlinks)GuestBloggingTactics.com
#2.) Follow the Blog on Twitter
Similar to getting yourself familiar with the blog and its authors, following the blog you're interested in is also going to up your chance of getting published. Follow the blogs you wish to get your guest post published on and stay educated about the writing styles the blog adopts.
Reading regular updates from the blog will make it easier for you to adopt a writing style that is similar to the blog's and will increase your likelihood of getting accepted. Additional benefit to following any blog you're interested in getting published on is that you will be in the loop about when there is a special opportunity for guest blogging.
(Read: Top 68 Marketing Blogs that Accept Guest Posts) This blog.
#3.) Read, Understand and Follow Guidelines
Guidelines are very important. Understanding or misunderstanding it can make or break your chance at getting that blog to accept your guest post. After you might have learned the writing style of the blog you're interested in guest posting for and have also created awareness for yourself in the author's domain, the next important thing is to read, understand and make sure to adhere to every guideline stipulated by the blog for guest bloggers.
Most blogs' guest blogging guidelines are simple and are similar with what other blogs in the same industry will demand. Others are strict and leave no room for lapses, mostly due to a previous Google penalty or an impending one.
Whatever the case might be, what is most important is that you're abiding to the guidelines of the blog while keeping in mind Google's guidelines for link building.
#4. Learn from Other Successfully Published Guest Authors of Your Target Blog

(Read: How to Create Contents that go Viral) This Blog
For even better chance at getting your guest post published on your favorite blog, relating with people who have successfully published several guest posts on the blog is a better idea. With a discussion about how a successful guest author walked through getting his/her submissions accepted, you're sure to gain a few insights into what works and what doesn't with the blog you're about to pitch.
This is an especially useful approach because it is like having an experienced person guide you through the path they've taken several times before.
#5. Craft a Worthy Pitch
(Read: Top Productivity Tools and Tricks, How to Stay Productive ) This Blog
This aspect is the most important of all because your pitch will determine whether or not you will get an audience with the editors of your target blog. To make sure your first pitch gets the attention it deserves, you have to craft a very compelling title for your message. Your title will determine whether the recipient will open your email or just send it to the spam folders.
The emphases that should be laid on how much effort you should put into creating your pitch cannot be overstressed. Avoid making common mistakes people make when sending a guest post pitch.
You have to make your email pitch stands out from the numerous pitches the blog receives everyday if you want to get a response.
BONUS: Follow-up!
(Read: How to Make Content Marketing Work for Your Business) This Blog
Never, never ever forget this part. In a situation where your target blog receives a lot of emails from other people everyday, he/she might as well forget to reply to your email. That is even if your pitch is worthy enough and they find the idea of you submitting a guest post interesting.
In the end, the ones that follows the guidelines outlined in this post will get a better chance at getting a guest blogging opportunity with a very busy blog.
What other ideas do you think would help increase your chance of getting a guest blogging opportunity with the blog of your choice? Please share them with me in the comment section.
Don't forget to get in touch with me if you need someone to handle your guest blogging needs.
Latest posts by Ayodeji Onibalusi
(see all)