Sometimes ago guest blogging was an alternative measure to link building in White Hat SEO. Then, massive links blasted all over the web, irrespective of niche or quality would help you to quickly rank on search engine result pages (SERPs). Fast forward to today, post panda and penguin updates from Google, Guest blogging is no longer considered an alternative but a first choice method to build links for business and personal niche site.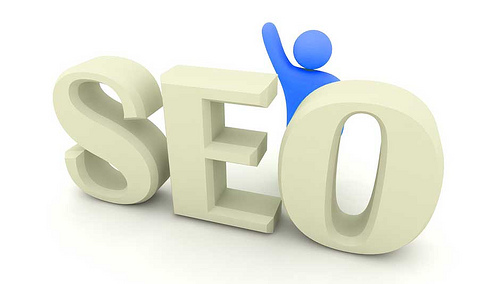 Image from TheWebPunk
With the release of panda and penguin updates by Google, so much importance has never been placed on quality. Your site must promote high quality, reader-helpful and very informative articles to be free from being hit by panda. And then you need to get back links from high quality sites that are relevant to your specific niche in order to put penguin away.
Why is Guest Blogging the choice?
Unlike several other means of link building, guest blogging involves you searching for relevant, niche related blogs to submit your articles to, in return for a link back to your website. This is a very natural and editorial way to build links to your site, and placing guest post on high quality blogs increases awareness for your brand and also increases your search engine rankings.
Let's review some of the major benefits guest blogging can bring to your website:
Your link on a high quality site signals endorsement to Google and thus increases your rankings in their search results.
When you have your link on a high quality blog, your website gets rewarded with targeted traffic that can be converted to potential buyers. Only guest blogging can help you gain the confidence of blog readers.
Guest blogging will make your brand more recognizable and thus increase trust that will have a long term impact on the quality of your products/service.
How Guest Blogging Works
Since guest blogging has been proven to be the best way to gain backlinks, I bet you must be wandering how it works. As we all know, nothing good comes easy. For this you must have it in mind that guest blogging is not what you can handle just easily. And you must be prepared to go a long way before getting it right. Building links the wrong way has not only proven to bring no benefit, but it's also a quick way to get your site penalized.
There are a few basic things involved in how guest blogging works:
You search for high quality blogs that are related to your niche. Getting links from non-related niche is a proven way to get penalized by Google.
Build a good relationship with the blogger. You don't just pitch your article to a total stranger, unless you want to come off as a spammer, which is damaging to your brand.
Write an interesting article that is thematic to the blog niche and also benefits the readers in many ways. This will even make them to want to read what you have on your website and want to know more about you and your services/products.
Pitch your article to the blogger (with your choice of link in the bio). Your pitch should be well –prepared. Before a blogger goes on to read your post submission, he will use your pitch to determine whether you're a good fit for his readers or not.
Once the article is published, ask the blogger to send you the link so that you can share it on Facebook, Twitter and other social sharing sites. This will increase the number of readers your article on the blog will get, and possibly earn you more shares.
Things You Should Not Do In Guest Blogging
As you already know, guest blogging has evolved from sharing information with other bloggers to another great way to market your website. For this reason, it has gained the attention of Google and there have been several rules to keep it safe from abuse.
Don't write a guest post unless you have genuine information to share with the readers of your host. Many people just write articles around the same old rehashed idea or event just for the sake of gaining backlinks from other blogs. This will not only pass no benefit to your blog, but it will also hurt your reputation as a writer.
Don't introduce your guest post to bloggers unless you know them well. Build a relationship first (Darren Rowse wrote a great post on building relationship with other bloggers). Pitching a guest post to a blogger in the very first email you're sending to them sends the wrong message. While most bloggers won't mind, others might mark your email as spam or better still just ignore your email. It's safer to introduce yourself and build a little relationship with the blogger before asking if your guest post suits their blog, this way they'll be willing to accept your article.
Conclusion
Link building is a key ingredient to promoting your business online, and guest blogging is your best technique to getting high quality links. This article has covered a few important things about guest blogging and its benefits, but ultimately, the benefits you'll get from guest blogging depends on your approach to it.